Choosing a Cosmetic Dentist – Casper, WY
Transforming Smiles to Shine Like the Stars
How can you know if you're choosing a cosmetic dentist in Casper, WY who will exceed your highest expectations? Although many general dentists can claim they perform various dental treatments that are designed to improve the aesthetics of your smile, are they truly qualified? Before you make an appointment with the first one you come across, let Dr. Erin Prach and our team provide some necessary qualifications and criteria you should look for in your search for the most qualified cosmetic dentist. Contact us to request an appointment or to learn more.
Professional Training & Experience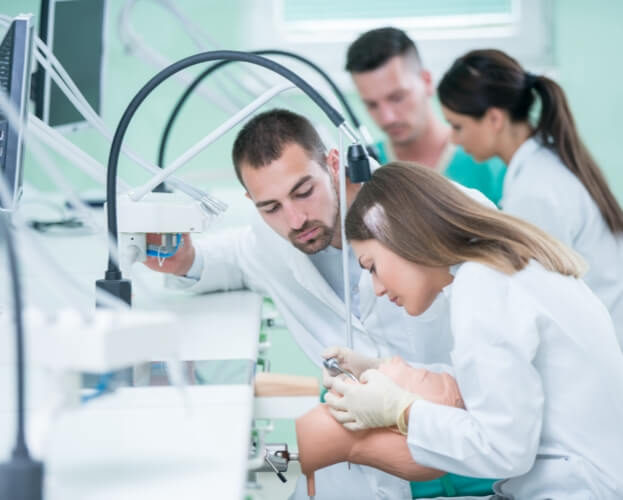 Making sure the professional you choose has the knowledge, experience, and training in a variety of cosmetic dental procedures is crucial to ensuring your smile looks natural and beautiful. Whether it is in veneer placement, teeth whitening, all-ceramic restorations, or tooth-colored fillings, offering them versus having experience and training in performing these treatments is vastly different, and you should inquire about their credentials when making an appointment.
Professional Associations & Memberships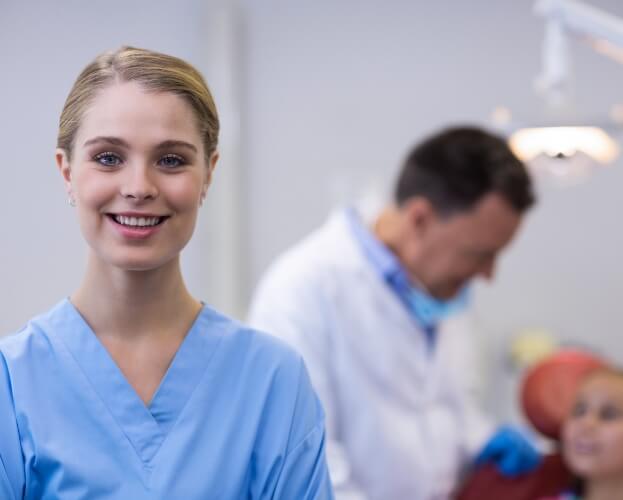 Is the dentist a member of any professional associations dedicated to the study and pursuit of cosmetic dentistry? Finding someone who takes the time to further their education and affiliate with others who are dedicated to improving and refining their skills when it comes to cosmetic dentistry is important. This ensures you are putting your smile in the hands of someone who genuinely cares and can transform your smile.
Available Payment Options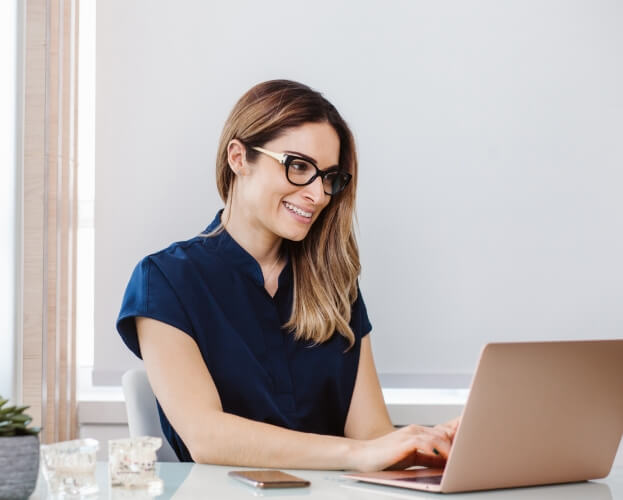 It should be no surprise that most dental insurance companies will not cover the cost of cosmetic treatment. Because it is considered a "need" and not a "medical necessity," you will need to find a dentist who offers and accepts alternative methods of payment.
Convenient Scheduling & Location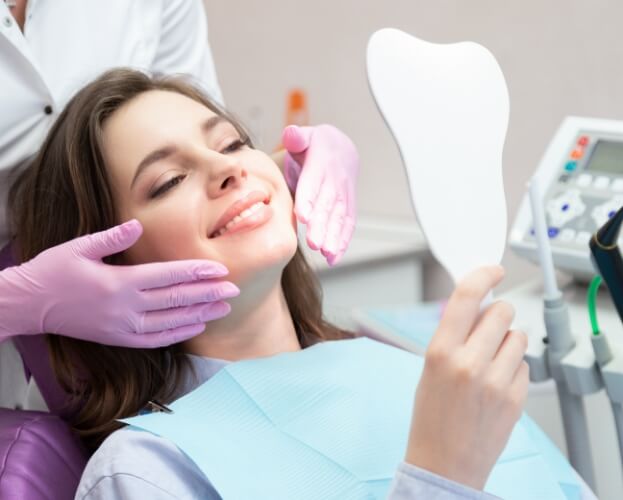 Because many cosmetic treatments require multiple visits to the dentist's office, it will prove more beneficial if you find someone located close to your home or dental office. You will also want to choose a dentist who provides convenient hours, allowing you to make appointments when they are most convenient for you.
Reviews & Testimonials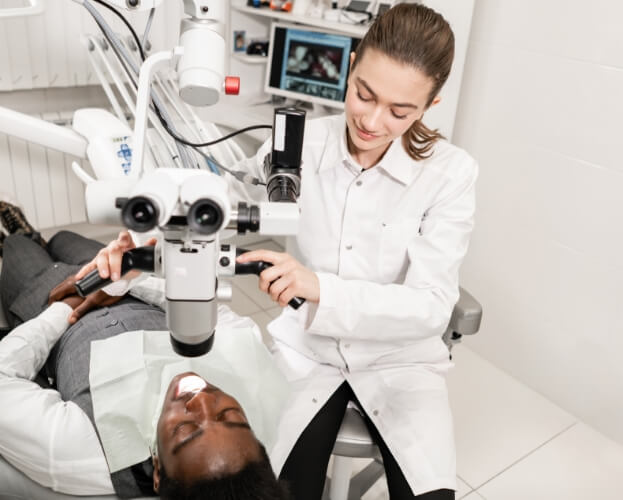 We all rely on the reviews of others to help determine if we should go somewhere to eat, stay in a certain hotel, or seek the expertise of a qualified cosmetic dentist. Oftentimes, the reviews and testimonials left behind from satisfied (and dissatisfied) patients can make a big difference in who you choose to entrust your smile. If the dentist you are currently seeing offers before and after photos, make sure to take a look.
Advanced Dental Technology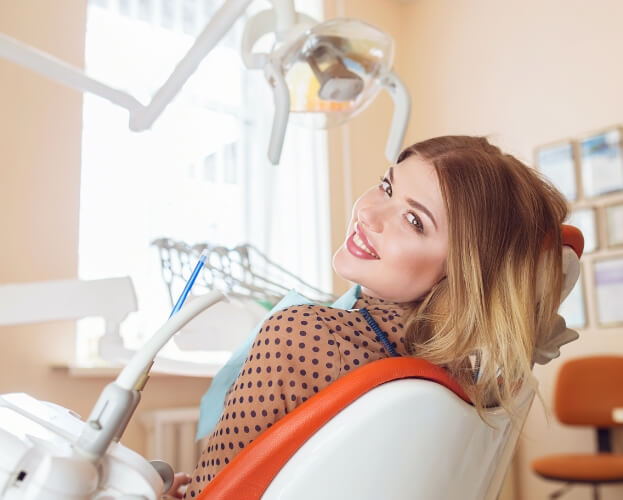 Many dental professionals nowadays are using more advanced, updated dental technology to perform many of the most common dental treatments. This includes cosmetic dentistry. Whether it is digital X-Rays, a soft tissue laser, or special previewing software to allow you to see your new smile long before you begin treatment, this commitment to providing the best in dental technology is often a good sign when identifying the right cosmetic dentist.
Timeline for Results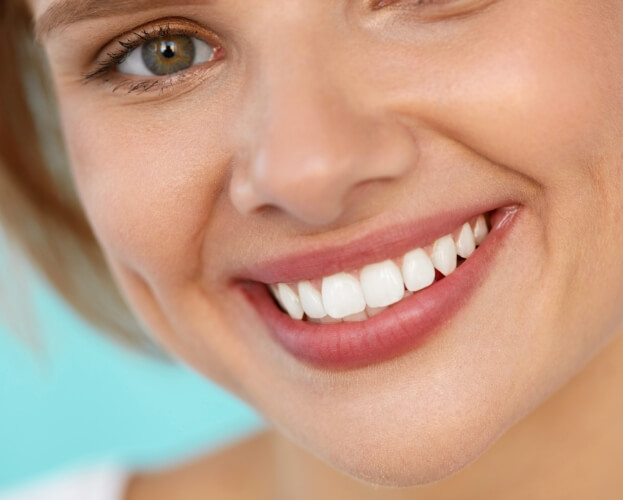 Depending on the type of treatment you plan to have completed, the timeline for achieving the desired results will vary. You'll want to make sure you and your cosmetic dentist are on the same page when it comes to your timeline. If you have a wedding next weekend but want porcelain veneers, there is a good chance you will not get the smile you desire in such a short period of time. However, your cosmetic dentist may suggest teeth whitening instead.
Personable and Compassionate Approach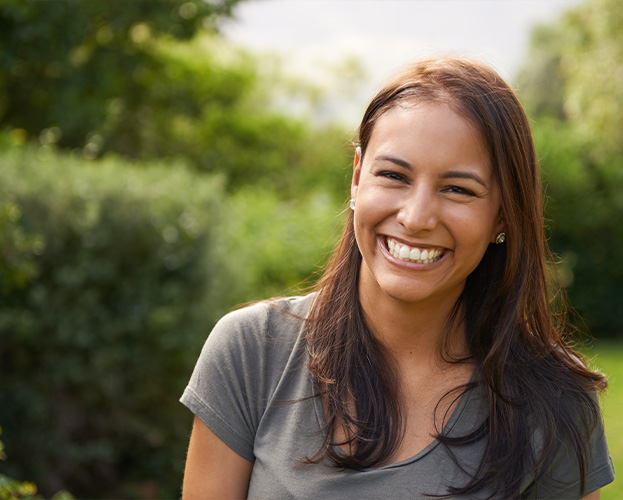 Is your dentist personable? Do they show compassion? Are they gentle when handling your smile? The way a dental professional approaches a patient can be one of the most critical factors as to whether they have returning clients or a continuous, revolving door of unhappy and dissatisfied patients. Make sure when selecting your cosmetic dentist that you choose someone who genuinely wants to help you achieve the smile of your dreams and will listen closely to your needs and concerns along the way.