Cosmetic Dentistry – Casper, WY
You Deserve to Love Your Smile
Studies show us that patients with white, straight teeth are often perceived as being successful, attractive, confident, and many other positive qualities by their peers. Sadly, even patients who have excellent oral health fall victim to noticeable flaws like cracks, gaps, discoloration, and more. Dr. Erin Prach believes it's never too late to regain a dazzling smile that makes you feel great. Her cosmetic services create stunning transformations, and she will strive to provide a comfortable, personalized experience that helps you feel at ease from beginning to end. Patients from Casper, Evansville, Mills, Glenrock, Douglas and other nearby areas are welcome to contact us today to schedule their first consultation to discuss options for cosmetic dentistry in Casper, WY!
Why Choose Dr. Erin M. Prach for Cosmetic Dentistry?
Friendly, Low-Pressure Environment
Custom, Natural-Looking Results
Able to Fix Multiple Flaws at the Same Time
How To Choose a Cosmetic Dentist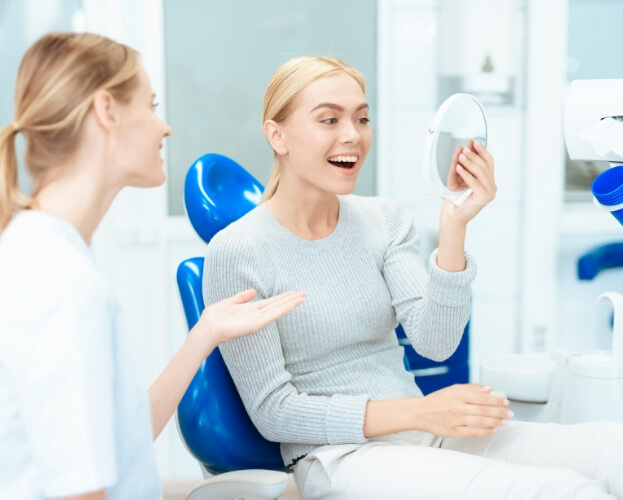 A lot of dentists claim to be cosmetic dentists despite not having a lot of experience performing cosmetic procedures. So, how can you be sure you're choosing the right one when it comes to enhancing your teeth? Our short guide will cover everything you need to know so you can begin your smile makeover with complete confidence.
Learn About How to Choose a Cosmetic Dentist
Teeth Whitening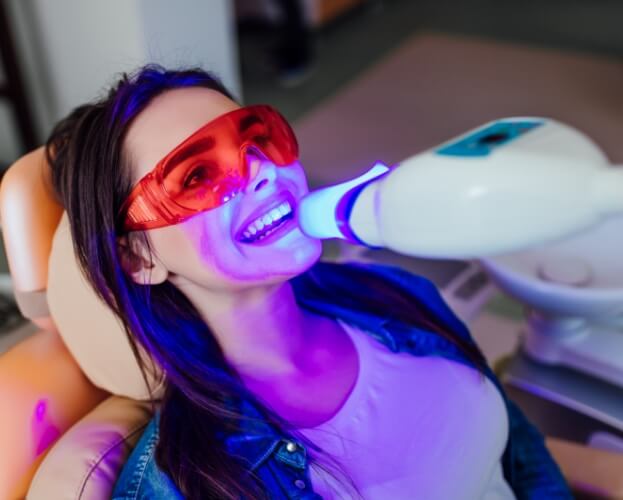 It's relatively common for teeth to become more and more lackluster as years go by. Thankfully, they don't have to! Teeth whitening from cosmetic dentist,Dr. Prach, creates a truly dramatic transformation for your look, brightening enamel by several shades so it shines once more. Patients looking for fast results will prefer our in-office option, while those who would prefer to carry out their treatment more gradually are welcome to try our take-home kits.
Porcelain Veneers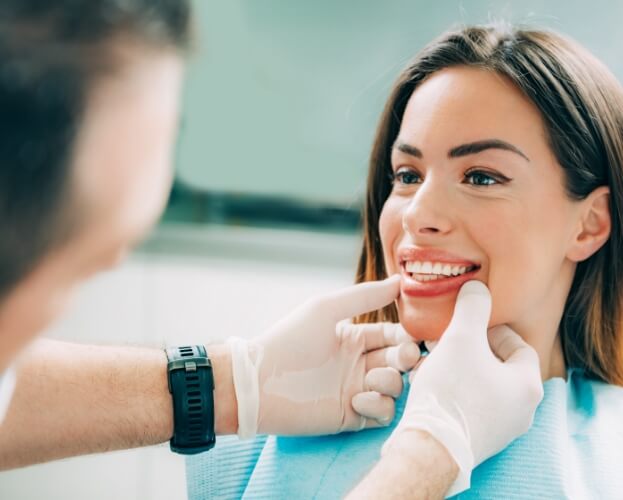 If you'd love to make one big change for your smile instead of undergoing several different treatments, veneers from Dr. Prach could be the right choice. These thin pieces of lifelike dental porcelain are designed to fit over your natural teeth and create an identical look that's brighter, more beautiful, and completely flaw-free. Veneers are more resistant to staining than enamel, allowing you to maintain your improved look longer.
All-Ceramic Dental Restorations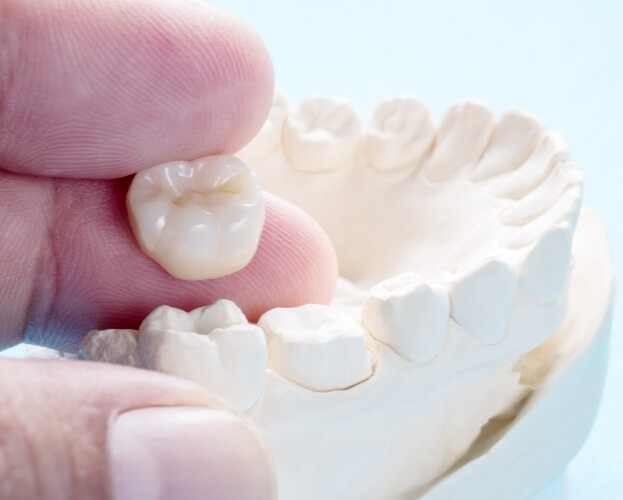 Improving the health of your smile shouldn't mean that you have to sacrifice its appearance in the process. Our Casper dental office is happy to offer crowns, bridges, inlays, and onlays that are precisely crafted from high-quality, tooth-colored materials. Not only do these restorations blend seamlessly with your natural smile, but they also offer increased biocompatibility and comfort.
Understanding the Cost of Cosmetic Dentistry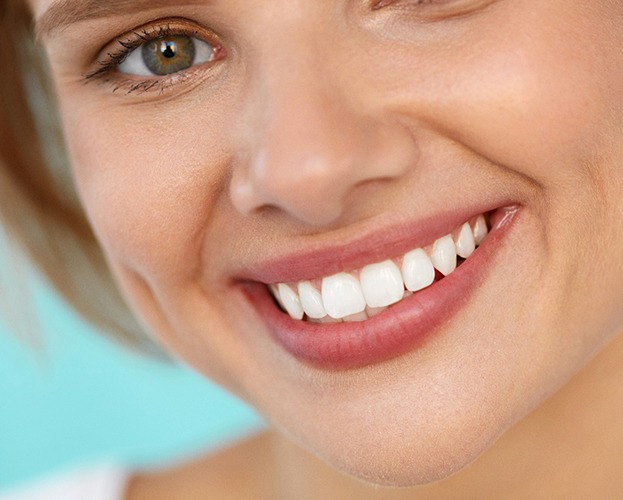 Since cosmetic dentistry is not typically covered by dental insurance, it's normal to be concerned about the cost. Rest assured – Dr. Erin Prach and the rest of the team are prepared to help you navigate the financial aspect of your treatment. During your consultation, we'll explain your different options and determine a payment plan that works best for your budget.
What Cosmetic Dental Service is Right for Me?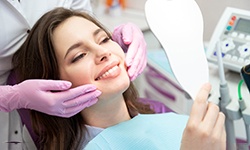 There are many different reasons why people seek cosmetic dentistry. For instance, you might want to whiten your teeth, straighten them, or alter their size and shape. No matter what changes you hope to accomplish, there's a cosmetic treatment that can help you achieve your desired look.
Some of our most popular options include:
Teeth Whitening – Professional teeth whitening usually falls in the mid-range when it comes to cost. If you want to improve the color of your smile, this is an excellent affordable option to consider! However, you should keep in mind that it can't help with tooth position or shape.
All-Ceramic Dental Restorations – You don't have to sacrifice a beautiful appearance to restore your oral health. Thanks to all-ceramic dental restorations, you can maintain a healthy smile without compromising your overall look.
Veneers – Although this option is more expensive, it's the only one capable of transforming several aspects of your smile at once. Best of all, you can enjoy your results for several years with proper care and maintenance!
Cosmetic Dentistry Can Be an Investment Worth Making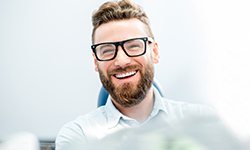 Many people are hesitant to move forward with cosmetic dentistry because it can feel like a significant financial commitment. However, you should rightly view it as a worthwhile investment that will pay off in the long run! An attractive smile will not only boost your confidence, but it can also lead to a better overall quality of life. It's proven to increase your chances of career success and positively impact your well-being. At the end of the day, these benefits are priceless!
How to Make Cosmetic Dentistry Affordable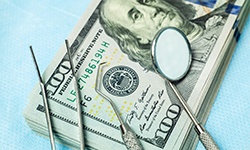 Because cosmetic dentistry is not considered "medically necessary", you'll need to find an alternative way to pay for your treatment. Fortunately, our practice can help you apply for CareCredit financing! It allows you to get the treatment you need without sacrificing your budget. You can split up the total cost into smaller monthly installments to make the overall price more manageable. Plus, they offer many little-to-no interest plans, helping you save even more money.