Dental Bridges – Casper, WY
The Easy Way to Bridge Your Smile's Gaps
As dental technology and techniques continue to improve, more and more people are able to preserve their natural teeth for a lifetime. However, tooth loss is still a common problem that affects millions of Americans every year. If you find yourself missing a tooth, or even two or three teeth in a row, one of the simplest ways to replace them is with a dental bridge in Casper, WY. Dr. Erin Prach is proud to offer lifelike, custom-made bridges to seamlessly complete your grin. Contact our dental office today to learn more!
Why Choose Dr. Erin M. Prach for Dental Bridges?
All Dental Insurance Plans Welcome
Gentle, Down-to-Earth Dentist
Sturdy Implant Bridges Available
What Is a Dental Bridge?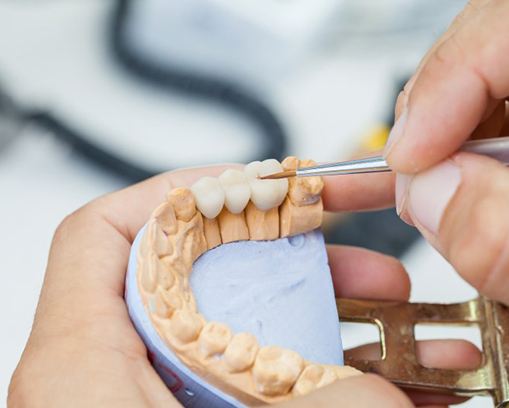 Often the simplest and most convenient way to address tooth loss, a dental bridge literally "bridges" the gap between your remaining teeth. The bridge is made from three or more all-ceramic crowns that are attached at the sides. Each of these crowns is fitted over a natural tooth, with the prosthesis flawlessly filling the empty space in the middle.
Types of Dental Bridges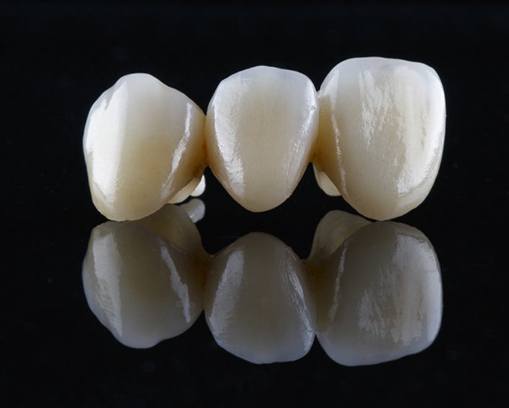 When you visit Dr. Prach for an initial consultation, she can review your options for replacing your teeth with a dental bridge. Depending on the status of your oral health as well as your specific goals and needs, she may recommend either of the two main types of dental bridges:
Traditional Dental Bridge
With the traditional method, a dental bridge relies on support from two of your natural teeth. These teeth, located on either end of the gap, are carefully reshaped so that they can accommodate crowns. Once placed, the bridge should reliably remain in place for well over a decade with the right care.
Implant Bridge
If you've lost three or more consecutive teeth, then you might be a good candidate for an implant bridge. Instead of natural teeth, the prosthesis is secured onto two dental implants – small metal posts that mimic tooth roots. After being placed into the jaw, the implants integrate with the surrounding bone, forming an attachment that is just as stable as your natural pearly whites. Compared to traditional bridges, implant bridges are capable of lasting for much longer. They might even last a lifetime!
The Benefits of Getting a Dental Bridge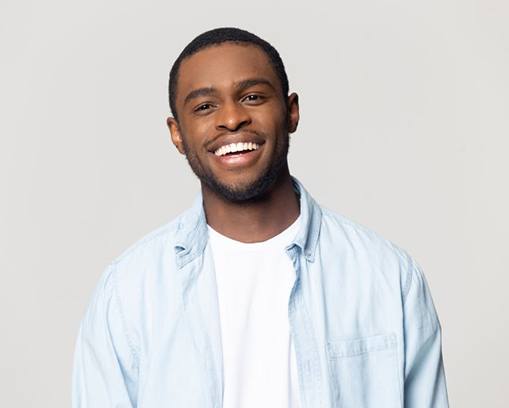 Every single tooth is crucial to the health of your overall smile. When even one tooth is lost, the others start to drift out of position, leading in alignment issues that can cause serious discomfort. Replacing your missing tooth or teeth with a dental bridge keeps the rest of your teeth in their proper positions.
Some of the other benefits of dental bridges include:
Gaining the confidence to smile in front of other people.
Being able to chew your favorite foods again.
Preserving your jawbone and facial tissues, helping you maintain a bright and youthful appearance.
Allowing you to speak clearly.
Giving you a complete smile for many years if not decades to come.