HealthyStart™ – Casper, WY
Effective Help for Growing Smiles in Need
Many parents enjoy seeing their children sleep, but what they may not realize is that many children experience Sleep Disordered Breathing (SDB). This condition interferes with a child's ability to breathe properly during the night, preventing them from having quality rest while also encouraging unhealthy development. As a result, they can struggle with serious health and behavioral issues or need advanced orthodontic treatment down the road. At Dr. Erin Prach's dental office, we can provide simple treatment using HealthyStart™ for Casper, WY children with SDB or misaligned teeth.
Why Choose Dr. Erin M. Prach for HealthyStart?
Braces-Free Solution for Orthodontic Issues
Can Help Straighten Crooked Teeth
Customized Approach for Each Child
What is HealthyStart™?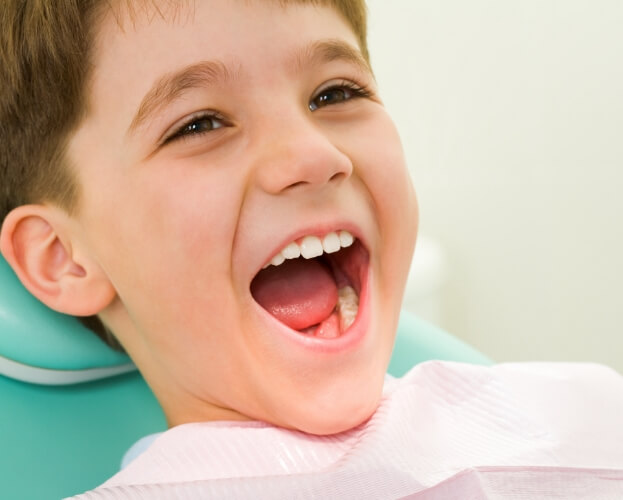 HealthyStart™ is a system of oral appliances that influences the growth and development of a child's jaw and teeth. These comfortable, custom appliances treat the root causes of SDB, thus alleviating the associated symptoms, by repositioning the tongue, teeth and jaw in ideal alignment for the airways to remain open and clear for easier breathing. In addition, the HealthyStart™ device can make necessary orthodontic adjustments early on, reducing or even eliminating the need for braces in the future. Basically, these appliances can ensure that your child develops in a healthy way from the beginning.
Why is it important to treat with HealthyStart™ early?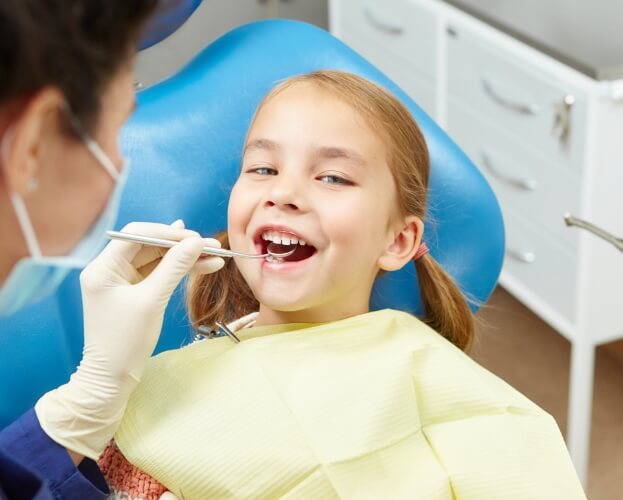 Without intervention, the symptoms caused by SDB can continue well into adulthood and have lasting effects on a person's health. For example, sleep apnea (which is a common sleep disorder) in adults has been shown to lead to high blood pressure, a long-established cause of heart disease. In addition, corrective procedures such as expanding the palate, are much easier and less invasive when performed at a young age. Through HealthyStart™ treatment, Dr. Prach can give your child more opportunity to thrive in all areas of their life.
What is the HealthyStart™ treatment process?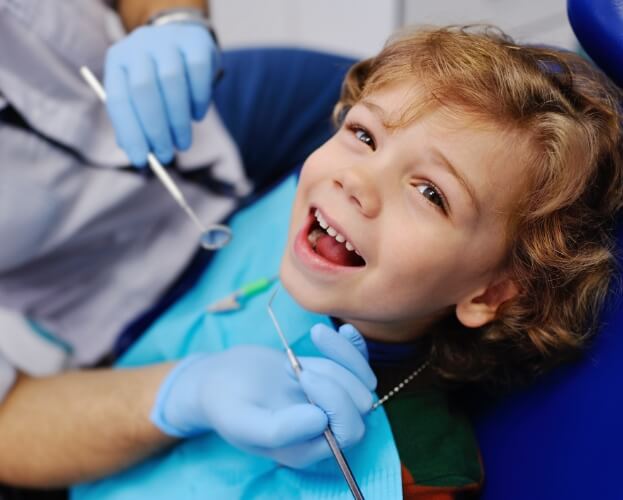 If you and Dr. Prach determine that HealthyStart™ is the right treatment for your child, we will take impressions of their mouth and create a customized treatment plan. Then, your child will wear the oral appliance when they sleep. The appliance will open up their airway, allowing them to sleep more peacefully and wake up feeling rested.
As your child develops over time, their teeth and jaw will be guided into healthier alignment with this oral appliance. The HealthyStart™ process is truly that simple, straightforward, and effective and is much less invasive than many other treatments later in life.
Can your child benefit from HealthyStart™?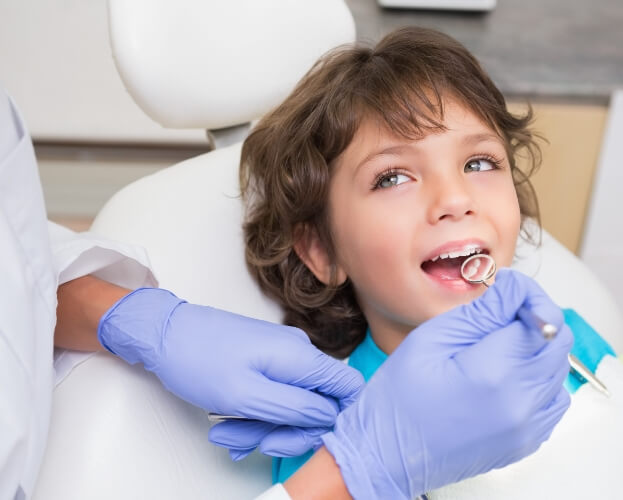 HealthyStart™ can address and correct many problems beyond oral development, helping a child have the best chances of success in learning and social environments. Overall, HealthyStart™ treatment can give a child a higher quality of life, perhaps even eliminating the need for medication that would traditionally be used to treat behavioral or emotional issues.
Not only does HealthyStart™ address the root causes of Sleep Disordered Breathing, it simultaneously straightens your child's teeth without braces. Best of all, when treatment begins early, the perfect smiles that the HealthyStart™ system creates are less likely to relapse.
If your child struggles with any of the conditions mentioned above, give our Casper dental office a call and schedule a consultation with Dr. Prach. She can evaluate your child and determine if HealthyStart™ treatment is the best approach to take.
HealthyStart Frequently Asked Questions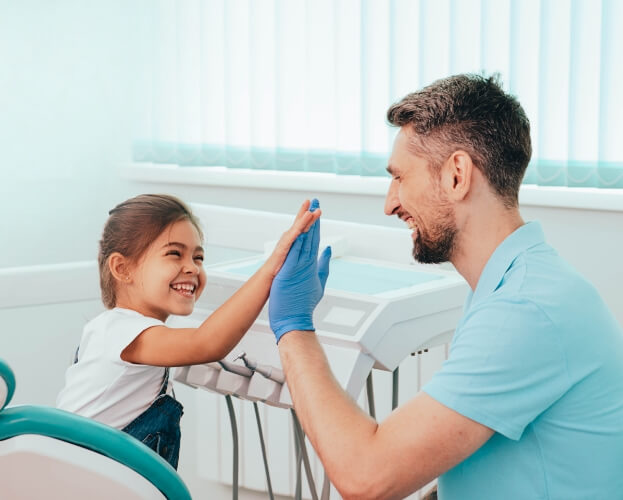 As your child prepares to undergo HealthyStart in Casper, you may have many questions about the process and what to expect. Dr. Erin Prach and her team not only understand your concerns, but we want you to know that we always have your child's best interest in mind. In an effort to provide transparency about this program and its ability to help your child sleep better, we have provided the answers to some of the most frequently asked questions. Once you have finished reviewing the following information, please don't hesitate to contact us with additional questions.
How should the appliance be cleaned?
Using a minimal amount of toothpaste, it is advised that you brush the appliance after your child removes it in the morning. Once it is thoroughly cleaned, rinse it off and shake it to remove any excess water. Afterward, allow it to sit out in the open to dry. After ample time has passed (20-30 minutes), you are free to close it up in its protective case to prevent possible damage.
How can my child's smile suddenly become crowded when permanent teeth erupt?
Even if your little one had no issues with their baby teeth, it is possible for their permanent teeth to erupt and come in with inadequate space. As a result, they are left with crowded adult teeth. Oftentimes, the holes left behind from baby teeth are not wide enough, causing permanent teeth to rotate in order to fit correctly. However, with the HealthyStart system, the oral device can better guide these adult teeth into the proper position, decreasing the likelihood that they will be crowded and increasing the chances that they will grow in straight.
Is it possible for my child to bite through the appliance?
Because we want to provide your child with softer material in the beginning, it may be possible for them to bite through the material. If they do bite through and you alert Dr. Prach to the issue, a second appliance can be provided that is made from a slightly more durable, stronger material, making it much more difficult for your child to bite through.
How much will HealthyStart cost?
This is dependent upon your child's individual needs. There is no set amount for the HealthyStart system, as different factors can contribute to the overall cost. It is important to check with your dental insurance company to find out if the HealthyStart system will be covered but remember, it is an extremely cost-effective solution when you begin to think about the price of future sleep apnea or orthodontic treatment. By starting the HealthyStart system early, you will be taking the correct steps to avoid unnecessary treatments that can be extremely costly.