Dental Crowns – Casper, WY
Strong Repair, Beautiful Results
Dental crowns allow Dr. Prach to save severely damaged teeth that would otherwise need to be extracted. They can also be used to enhance aesthetically imperfect teeth so a patient is able to achieve the smile they've always wanted. Dr. Prach has placed countless crowns over the course of her career, and whether you need one for health or cosmetic reasons, she's eager to exceed your expectations when it comes to the result as well as the experience of receiving dental crowns in Casper, WY. Read on or give us a call today to learn more!
Why Choose Dr. Erin M. Prach for Dental Crowns?
Strong, Tooth-Colored Crowns Available
Friendly, Down-to-Earth Dentist
Great At Working with Patients with Dental Anxiety
What Is a Dental Crown?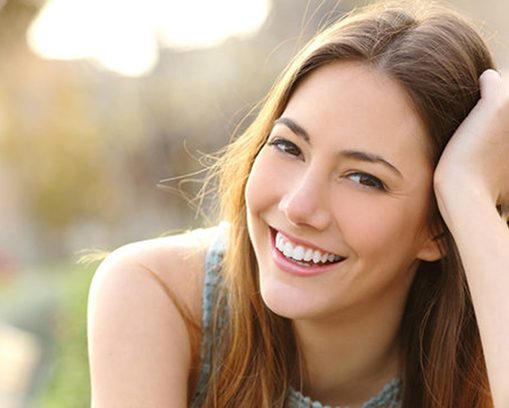 Dental crowns are designed to "cap" off the chewing surface of a single tooth, providing damaged or weakened structure with a lifelike restoration. This restorative option proves beneficial in a variety of cases, including:
Large cavities that can't be successfully treated with a common filling
Structural cracks or fractures
Overall weakening
Correcting the aesthetic appearance of a misshapen tooth
Restoring a tooth that's been treated with root canal therapy or dental implants
The process of receiving a dental crown usually takes two to three visits. Dr. Prach prepares the tooth in question and takes impressions that will be sent off to a trusted dental lab providing you with a temporary restoration in the meantime. Once our Casper dental office has received the finished product, she'll securely place it and ensure that the patient is satisfied with the fit.
The Dental Crown Process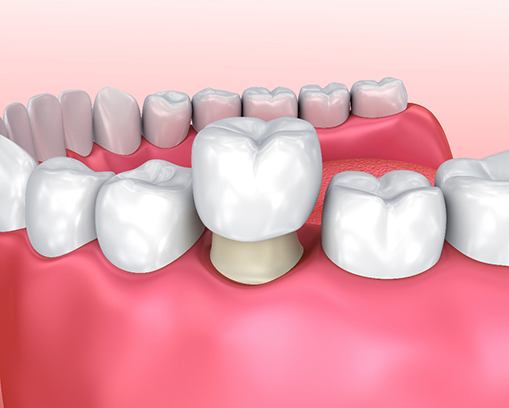 The dental crown process will usually take several appointments to complete. Firstly, you'll have to schedule an initial consultation with our team so that we can assess your situation and determine if a crown will be your best option. If it is, we'll address any oral health issues before preparing your tooth. The preparation phase will involve removing a thin layer of your enamel to make room for your restoration. We'll then take impressions of your smile to send to a dental lab for fabrication.
As you wait for your final restoration to be constructed, we'll provide you with a temporary one to protect your exposed tooth. Once your dental crown is ready, you'll come back into our office to have it placed. We'll take off the temporary one, cement your permanent one, and then make any final adjustments if necessary. Our team will provide you with instructions on how to maintain your new tooth so you can make the most of it for many years to come. Afterward, you'll be able to leave our office with your brand-new smile!
The Benefits of Getting a Dental Crown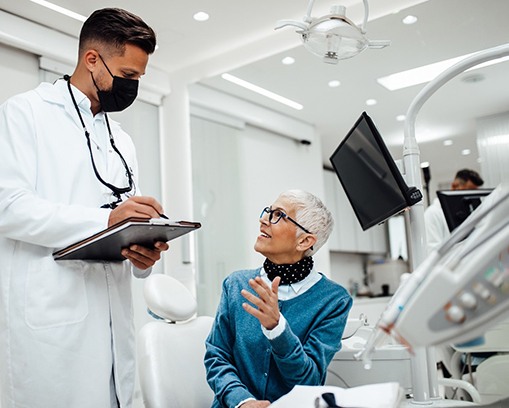 Dental crowns offer a reliable and versatile restoration that offers numerous advantages, including:
Prevent future discomfort that could require root canal therapy or a tooth extraction
Renewed ability to chew, eat, and live with a pain-free smile
Durable and natural-looking dental porcelain that blends seamlessly with the rest of your teeth
Enjoy a dental crown that can last 15 years or more with proper care
Dental Crowns FAQs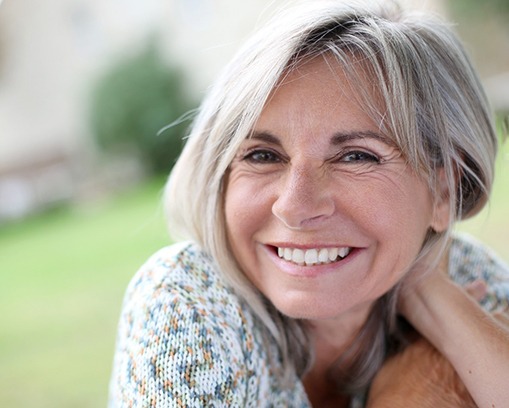 If you still have questions about receiving dental crowns in Casper, our team and Dr. Prach are more than happy to answer them! Below, we've compiled some of the most common ones that we receive from our patients. If you don't see yours listed, we welcome you to call our dental office so we can address your concerns.
How long do dental crowns last?
The lifespan of your dental crown depends on several factors, such as the materials you decide to have it made out of and whether you regularly maintain it. With good oral hygiene practices, routine visits to our dental office, and avoiding bad oral habits like teeth grinding, smoking, and nail-biting, your crown can last for up to 10 years.
Are dental crowns covered by insurance?
It's important to keep in mind that every dental insurance plan is different, so to find out if your provider covers the cost of dental crowns, you'll need to contact them directly. However, in most cases, dental insurance plans will cover a portion of the cost of this restoration (usually about 50 percent). Our team at Erin M. Prach, DDS is happy to file claims on your behalf to help you maximize your benefits. Plus, if you have Delta Dental, Cigna, Blue Cross Blue Shield, or GEHA, you can save more by visiting our team because we're in-network providers.
Can my dental crown get a cavity?
While your dental crown itself can't get a cavity because it's made out of artificial materials, the tooth underneath your crown can if you don't take proper care of it. It's important to continue brushing twice each day for two minutes, flossing daily, and rinsing with antimicrobial mouthwash daily to keep plaque and tartar from accumulating around your restoration.
What materials can dental crowns be made from?
Dental crowns can be made from gold, silver, porcelain, ceramic, zirconia, and porcelain fused to metal. Many of our patients choose to have theirs crafted from natural-looking, customizable materials like ceramic and porcelain because they blend in with the rest of their teeth and won't cause gum or tooth discoloration.
Why would my dentist recommend a dental crown?
Dental crowns are more versatile than many patients know. Your dentist may suggest getting one in any of the following situations:
Severe dental decay has weakened your tooth and a crown needs to be placed over the top of a filling to protect and strengthen it.
Dental damage has weakened your tooth and a crown can hold it in place and protect it.
Your tooth is severely misshapen.
You're missing a tooth and a dental bridge can restore your smile with the hold of crowns.
A tooth has been treated with a root canal and needs to be protected with a crown.
If you have any questions or concerns about why we suggest you should get a root canal, feel free to ask our team! We're friendly, understanding, and always here to provide you with the answers you need to feel confident in your decision to receive treatment.