Dental Implant-Supported Dentures – Casper, WY
Anchor Your Denture with Dental Implants
Do you miss chewing your favorite foods because your denture is always slipping? What if you could eliminate any irritation permanently using the next best thing to your real teeth? Now you can with dental implants. Dr. Erin Prach can replace an entire arch of missing teeth with dental implant-supported dentures Casper, WY. This allows you to enjoy unmatched stability as well as a much stronger biting force. She can rebuild your smile using a long-term solution that looks and feels natural.
Why Choose Dr. Erin M. Prach for Dental Implant-Supported Dentures?
Friendly, Down-to-Earth Dentist
Dentist with Training in Oral Surgery
Custom-Designed Dentures for Every Patient
How Do Dental Implant-Retained Dentures Work?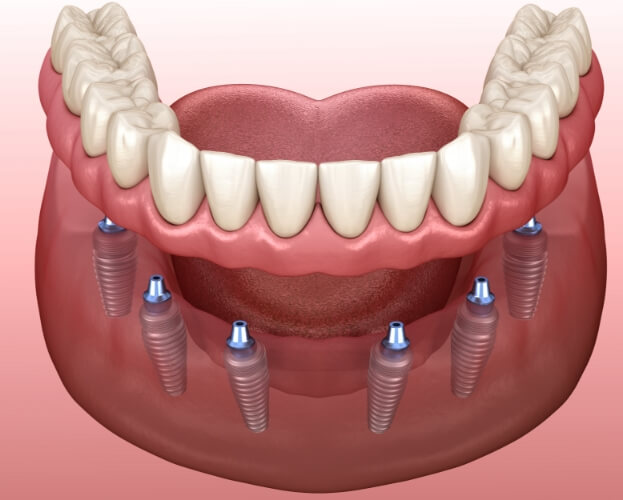 A traditional denture rests on top of your gum tissue and is held in place using suction or an adhesive. There are many new technologies, materials, and methods that have improved the fit of full dentures, but there will also be some limitations. Now, you can invest in your quality of life by securing your denture to your jawbone using dental implants. You will never need to worry about any discomfort to enjoy your favorite foods again. You can smile and speak confidently knowing your denture will stay in place.
Am I a Candidate for Dental Implant-Retained Dentures?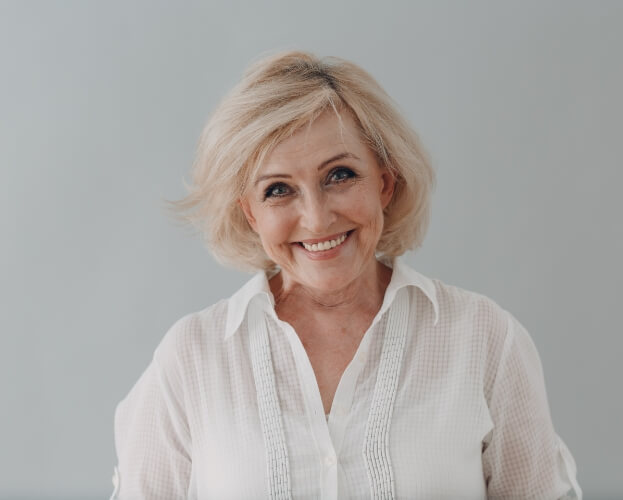 If you have tried a traditional denture in the past, but you did not achieve the results you wanted, it is time to ask your dentist in Casper about dental implants. The long-term success of your new smile relies on your jawbone healing to the posts. Therefore, you must have enough bone density to support the posts while also remaining infection-free. Generally, if you have good oral and general health, you can benefit from dental implants. Dr. Prach performs the comprehensive consultation you need to ensure implant-retained dentures in Casper are right for you.
The Dental Implant-Retained Dentures Procedure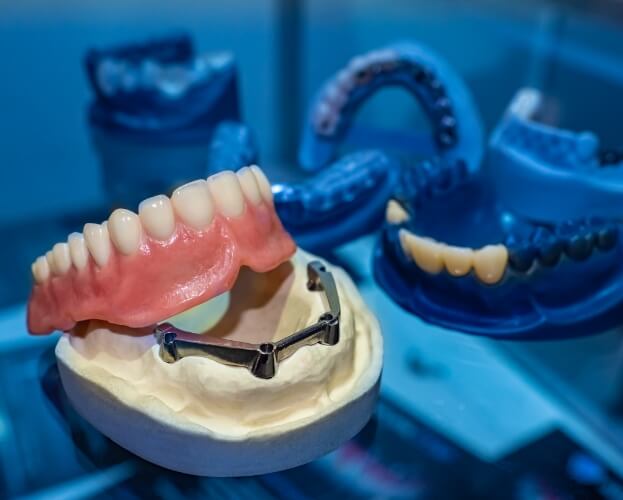 Dr. Prach takes a CT scan during your initial consultation to assess your jawbone. The results of the scan may show you need bone grafting before placing the dental implants. After the foundation is set for your new smile, you undergo oral surgery to place implant posts into your jawbone. On average, 4 to 8 posts are needed to secure your denture. Once the posts are in place, they stimulate your jaw to encourage new bone growth. Over the next several weeks, your jawbone fuses to the posts. Special abutments are placed on each post to connect your custom-made denture. In some cases, you may be fitted with a temporary denture the same day as your placement surgery, so you do not need to go without any teeth while you heal.
Benefits of Combining Dentures & Dental Implants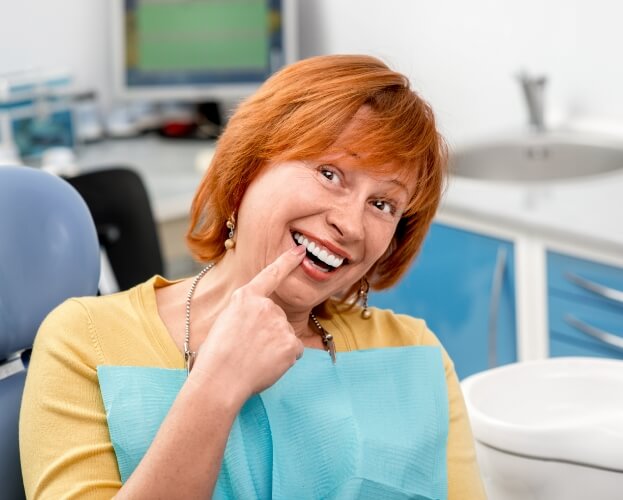 Implant-retained dentures replace the entire structure of the tooth, not just what is visible from the surface. This allows you to enjoy several benefits that are not possible with a traditional denture, such as:
Restore 70% of your natural biting force.
Looks natural to feel confident.
Over a 95% success rate to a long-term solution.
Stimulates your jawbone.
Supports your facial tissues.
Cost-effective treatment.
Easy to maintain
If you are ready to discover the security of dental implants, contact our dental office today to schedule your consultation.