Dental Checkups & Teeth Cleanings – Casper, WY
We Keep Smiles Squeaky Clean
Attending regular evaluations with a trusted dentist is truly the best thing you can do for your oral health. Even patients who practice diligent brushing and flossing fall victim to missed areas of decay or chronic pain, and without intervention, these problems become worse over time. Here in Casper, WY, Dr. Erin Prach is happy to provide a haven for anxious or scared patients who need a friendly face, and her quality experience and care will leave you feeling more confident about your smile than ever before. Keep reading to learn more about dental checkups and teeth cleanings wiht our Casper, WY dentist.
Why Choose Dr. Erin M. Prach for Dental Checkups & Teeth Cleanings?
Gentle & Thorough Dental Exams
Friendly Local Dentist & Welcoming Staff
Great at Calming Nervous Patients
How many dental checkups & teeth cleanings do I need each year?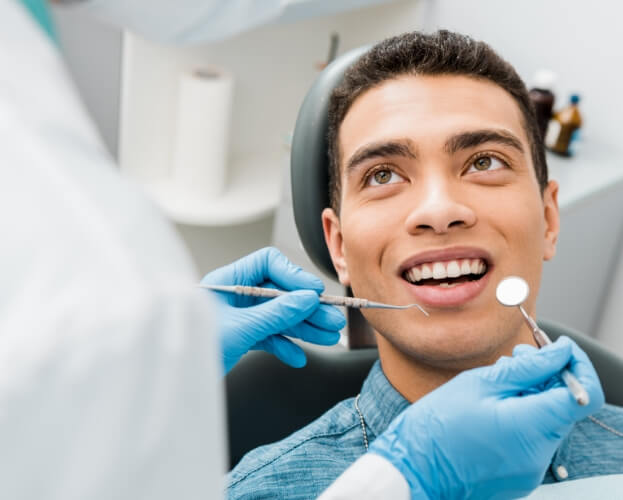 In most cases, we recommend that patients with relatively good oral health attend two routine appointments at our dental office a year. This schedule allows Dr. Prach to identify any changes in oral health over a period of time and provide treatment accordingly. If you suffer from periodontal disease or experience increased susceptibility to decay, more frequent visits may be ideal.
Thorough Dental Evaluations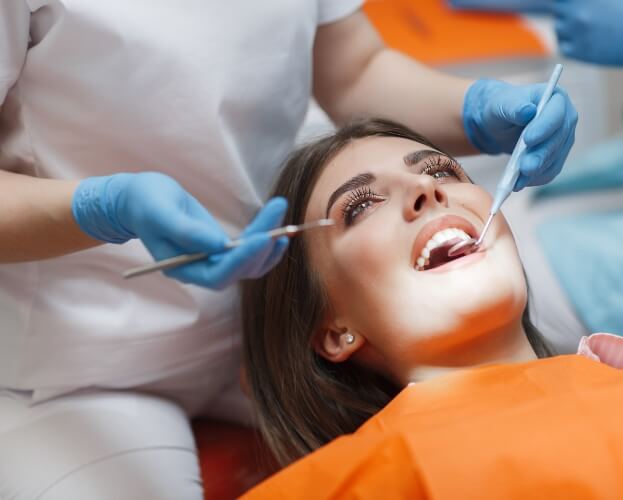 Your check-up allows our team to understand your oral health, and identify areas of concern quickly so that treatment can be conservative. Dr. Prach performs a very thorough visual exam, and X-rays allow us to clearly view areas that are inaccessible to the naked eye. Periodontal and oral cancer screenings are performed as well for adult patients. Once we've formed a complete picture of your unique smile with all of this information, Dr. Prach works with you on creating a personalized treatment plan, if needed.
Refreshing Oral Hygiene Visits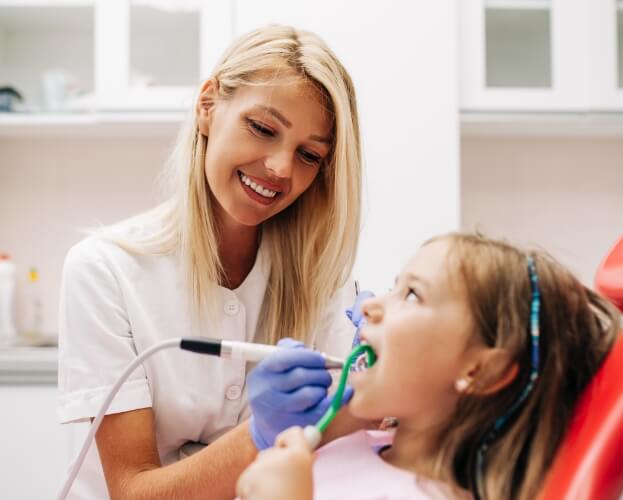 Over time, plaque is constantly forming on the enamel, and while it can initially be cleaned away with regular brushing, missed areas slowly form hard deposits that can only be removed by a professional. Your hygiene appointment allows our experienced hygienists to thoroughly cleanse teeth and gums of any and all bacteria, leaving your mouth feeling nice and refreshed.