Emergency Dentist – Casper, WY
Emergency Dentist For Saving Casper Smiles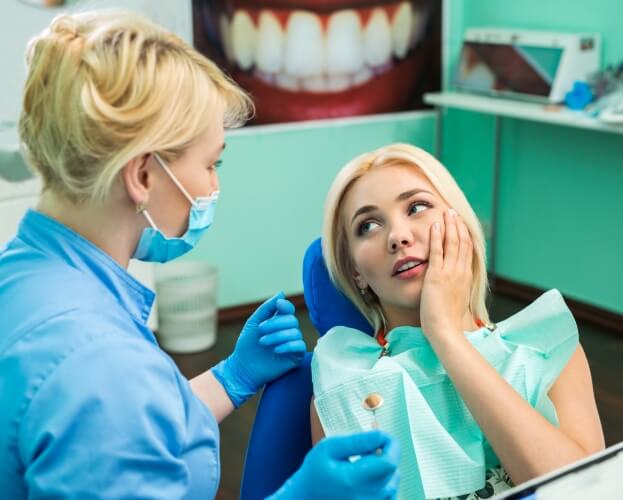 Emergency situations are always terrifying, and those that impact your oral health are no different. If you or a loved one are experiencing severe dental pain or an injury, don't hesitate – contact emergency dentist in Casper, Dr. Erin Prach, as soon as possible for assistance. With years of experience, advanced training and the latest technology, you can count on getting out of pain fast and restoring the health and beauty of your smile. And, in most cases, we're able to see you the same day you call. We'll also provide guidance for how to manage your situation if you can't reach us immediately. Learn more below about handling common emergencies, and don't hesitate to contact us if you ever need emergency care!
How To Handle Common Dental Emergencies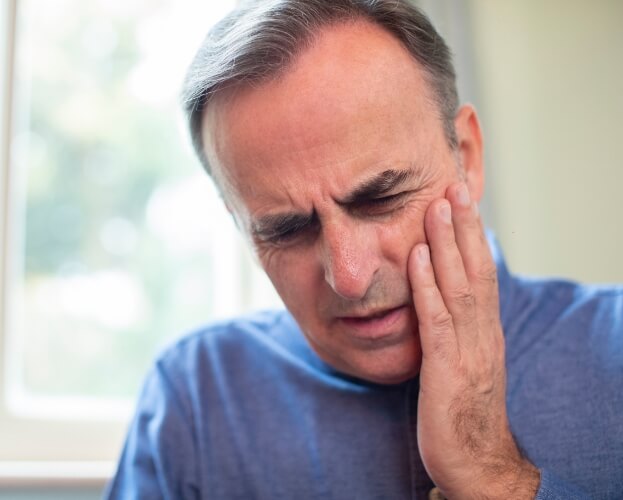 Dental emergencies typically fall into one of two categories: unexpected accidents and injuries and chronic problems that suddenly flare up such as toothaches. Rest assured that Dr. Prach and our team can handle both.
However, if you're suffering from heavy bleeding or a broken jaw, don't wait – proceed to your nearest emergency room as soon as possible. Otherwise, call us to schedule the first available appointment and use the following tips to stay comfortable in the meantime.
Toothache or Swelling
First, swish with lukewarm water and gently floss or brush any debris around the tooth. If the discomfort persists, contact us. Then apply a cold compress and take over-the-counter medication for pain relief.
Also, it's important to remember that even if the pain goes away, you may still have an infection that needs to be addressed immediately. If left untreated, dental infections can spread and become very dangerous.
Chipped or Broken Teeth
Unless they're severe, chipped or broken teeth aren't usually painful. If you are experiencing discomfort, apply a cold compress to your lip or cheek and take over-the-counter pain medication as directed. Any sharp edges can be covered with dental wax from the store.
Knocked-Out Tooth
Time is of the essence in this situation, and we'll have a better chance of saving your tooth if we can see you within an hour. After you've called us, gently rinse the tooth under lukewarm water (being very careful not to drop it and only handling it by the crown, not the root). For adults only, try to place it back into its socket, facing the right way. Gently hold it in place with your finger. If this isn't possible, put it in a cup of milk or hold it in your cheek pouch. Only store a tooth in tap water as an absolute last resort, as this can make it harder to save.
Lost Filling or Dental Crown
If you've lost a temporary or permanent dental crown, be sure to chew on the opposite side until your appointment. If you have a sharp edge, use dental wax from the store to cover it.
Rinse off the crown (being careful not to drop it) and let it dry. Then use a small dab of dental cement from the store, denture adhesive, or toothpaste to put it back on your tooth. Don't use any other type of glue. This can damage your tooth or the crown and make it more difficult to treat when you arrive.
How To Prevent Dental Emergencies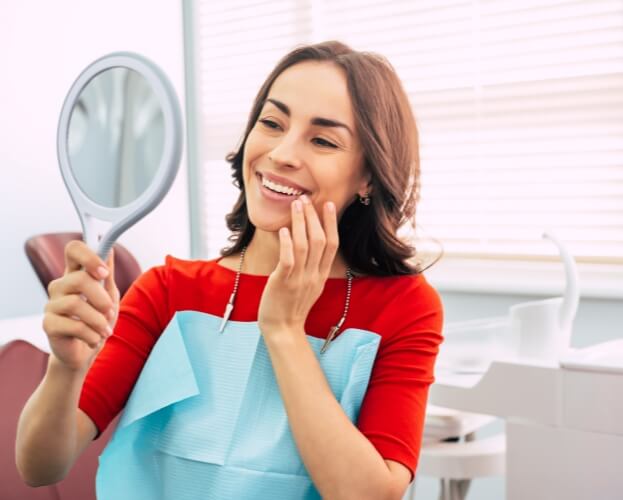 Emergencies can't always be prevented, but you can minimize them with the following tips:
See us for regular checkups. This allows Dr. Prach to keep a close eye on your teeth and gums and treat any issues before they turn into emergencies.
Brush at least twice a day and floss once. The cleaner you keep things, the lower your risk of cavities, gum problems, toothaches, etc.
Wear custom-made athletic guards or nightguards if needed.
Don't chew on ice, pens, or hard candies and avoid opening packages with your teeth.
The Cost of Treating Dental Emergencies
Each emergency is different, so treatment and costs can vary quite a bit. In some cases, a simple dental filling is all that's necessary, while an extraction or root canal may be needed in others.
As an emergency dentist in Casper, Dr. Prach will start by assessing the situation and relieving your pain. Then she'll discuss her findings and recommendations. When possible, she'll give you more than one treatment option so you can make the best decision for your circumstances.
Once we know how you want to proceed and have a treatment plan, we'll give you a cost estimate and discuss either insurance or financing. While each insurance plan is different, most provide at least partial coverage for exams, X-rays, and both minor and major dental work.