Advanced Dental Services & Technology – Casper, WY
Exactly What You Need & Nothing More
A lot of dental offices these days like to brag about the big, expensive instruments they have, but Dr. Prach understands that what matters most when it comes to dental care is the people providing it. That's why she has invested only in the most proven technologies to make your visits as efficient and comfortable as possible. When you come to see her, you can trust that every dollar you're spending is going toward making you look better, not the dental office!
Digital X-Ray Technology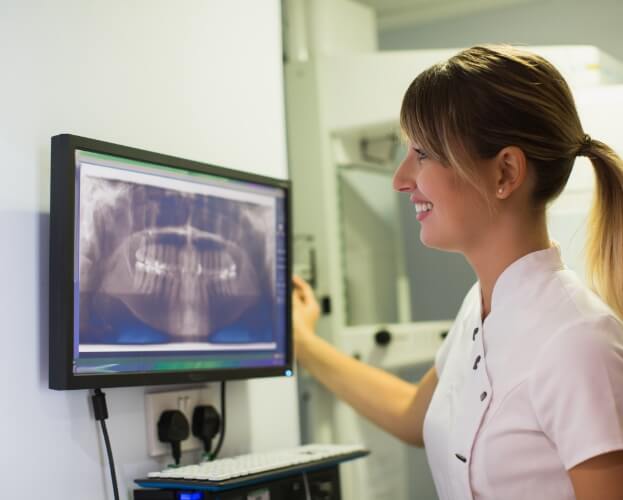 X-rays have become a crucial part of dental care, but traditional methods involved long wait times, hazardous chemicals, and significant radiation exposure. Thankfully, this process has become safer and simpler with digital radiography at our Casper location. The pictures we capture of your mouth can be transferred to our computer system in seconds, as well as transferred to insurance companies or other specialists. They're better for the environment too, and best of all, the amount of radiation patients have to experience is reduced by up to 90%.
Soft Tissue Laser Dentistry Services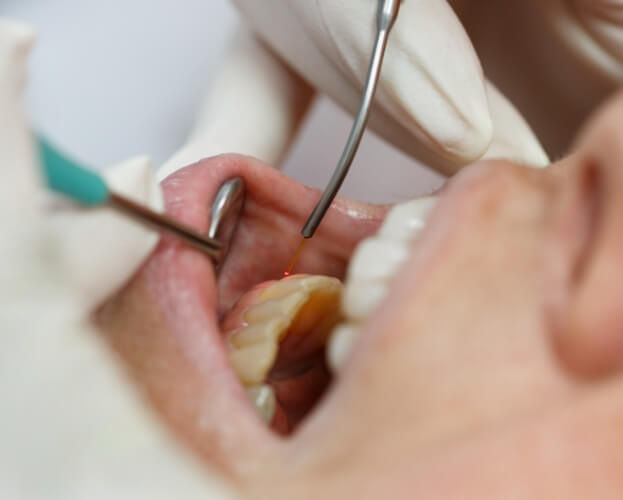 If your case of periodontal disease has become severe enough to warrant the removal of gum tissue, Dr. Prach can often perform this procedure here in Casper, WY, so patients stay in a familiar and relaxing environment. Better yet, instead of the traditional scalpel, she offers a state-of-the-art soft tissue laser. This high-tech device removes tissue with exceptional precision while simultaneously decontaminating the area. This means less bleeding, discomfort, and reduced risk for further infection. Have painful cold sores or canker sores? We are happy to treat those too!