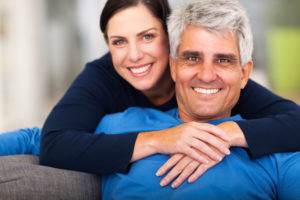 Regular visits to the dentist — even when you don't think something is "wrong" — are crucial for maintaining a happy, healthy smile. Knowing what to expect when you visit a dental office for the first time can help make the whole process a little less nerve-wracking. Dr. Erin Prach is the dentist Casper trusts! And right now, she's offering a sweet deal to make your first visit even better. Keep reading to learn more about what you can expect from this state-of-the-art dental practice.
A Better Dental Experience
Visiting the dentist doesn't have to make you nervous or afraid — especially when you have a warm, friendly dental team on your side. The new patient experience at our practice is designed to make you feel relaxed and completely at-ease throughout the whole process. Our bottom line is your perfect, healthy smile.
When you visit us for a checkup and cleaning, we will begin with a thorough discussion of your current oral health. We'll ask you questions like…
Are you having any oral pain right now?

What kind of dental work have you had in the past?

What are your specific smile goals — beauty, general oral health and wellness, etc.?
This information gives us a good starting point for understanding what your overall treatment plan will look like. Then, we'll get to work with a thorough examination to look for areas where tooth decay or gum disease may have developed. X-rays help us look beneath the visible surface for more thorough care.
After the examination is complete, the cleaning begins. Your dental hygienist will thoroughly remove all plaque and tartar buildup from your teeth and around the gums, leaving your smile with that squeaky-clean feeling we all love at the end of a great dental visit!
You will have plenty of time to ask any questions you may have during this checkup and cleaning. Once it's complete, we will plan a time for you to come back in as soon as is necessary. The secret to a lasting smile is regular attention!
Take Advantage of the New Patient Special
Visiting the dentist is even easier when it fits comfortably in your family's budget. To help, we are currently offering a new patient special — it's a FREE checkup and cleaning, including an exam and x-rays, for anyone who has never visited our office before.
November and December are busy months for any dental practice, but booking a checkup and cleaning before the end of the year will help to ensure that you start 2018 off with a healthy smile. And right now, you can save big on this initial visit! Don't wait to book an appointment — our team can't wait to be your partner in oral health this year, and for many more to come.
About the Author
Dr. Erin Prach is a general dentist providing comprehensive dental care for the Casper, WY area from the comfort of her state-of-the-art dental practice. To learn more about your general and cosmetic dentist in Casper or to take advantage of the new patient special, do not hesitate to get in touch with the office at 307-337-4770.