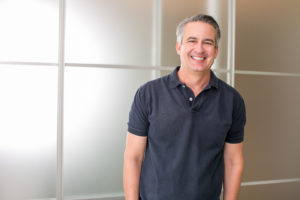 Dentures have long been a trusted solution for patients who are suffering from a range of issues related to tooth loss. Thanks to modern methods and materials, today's dentures are more effective and natural-looking than ever before. When is it time for dentures in Casper? When you are dealing with one of the four issues we've listed below. Keep reading to find out about how to tell when this tooth replacement option is best for you.
#1: You Have Lost Substantial Teeth
Dentures are often the best solution for patients who have lost many teeth in the upper or lower jaw. This tooth replacement option can give you back several teeth all with a single prosthetic, which increases efficiency and can also save you money. A partial denture fits in with remaining natural teeth like a missing puzzle piece, while a complete denture replaces an entire arch of missing teeth in the upper or lower jaw.
#2: You Have Infected or Painful Teeth
Your dentist will try to do everything possible to save your teeth from extraction, but if you have severely infected teeth, they may be beyond salvation. Before extraction, your dentist will discuss methods of replacement to ensure that you do not have to spend any extra time without teeth. Many times, the answer is a partial or complete denture (depending on how many teeth have been lost).
#3: Your Teeth Are Loose or Shifting Around
If you are missing teeth, you need to find a solution — and fast. If not, the surrounding natural teeth may begin to drift over to fill in the empty space left by those that have been lost. This can result in even more missing teeth later on as well as serious issues with the alignment of the bite. A partial denture can help to prevent the remaining teeth from loosening and shifting around in the gum line.
#4: You Are Suffering from Poor Self-Esteem
Tooth loss can take a real toll on a person's self-confidence. It may be more difficult to eat and/or speak with gaps in the smile, and no one feels their most beautiful without a full set of teeth. If you have lost a substantial amount of teeth and have yet to find a replacement, your self-esteem can be rescued with a partial or complete denture. This solution looks remarkably like natural teeth and can restore your ability to eat, speak, and smile with total confidence once again.
Take Advantage of a Free Denture Consultation
Now that you have a better idea of whether or not dentures may be right for you, it's time to talk with a professional about your tooth replacement options. And right now, your dentist in Casper is offering a free denture consultation! Fill out this form or call Dr. Erin Prach's office today at (307) 439-6881 to discuss how dentures can complete your smile. You'll be so glad you did!