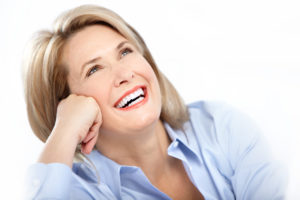 Are you looking for a new dentist in Casper? Whether you just moved to the area, or it's been years since you had a checkup, Dr. Prach and the rest of our team are eager to welcome you! We're confident that you'll love our personalized, compassionate service. In fact, we're so confident that we're offering a free first visit to new patients.
What to Expect at Your Free First Visit
When you first step into our office, you'll receive a warm greeting and a friendly introduction to our practice. If you didn't have a chance to fill out our new patient forms before your appointment, we'll ask you to sit down and take care of some paperwork so we can learn more about you, your health, and your dental concerns. Also, please bring your insurance information if you have dental benefits; even though your fist visit is free, we want to prepare to help you afford any future work you may need.
After all the paperwork is in order, we'll take some bitewing X-rays of your mouth, and Dr. Prach will perform an exam. She'll let you know if you have any oral health issues, such as tooth decay or gum disease, that require treatment.
Your exam is also your opportunity to ask her any questions you might have about how to care for your teeth or about any upgrades you want to make to your smile. Dr. Prach loves helping patients achieve and maintain excellent oral health, but she is also a talented cosmetic dentist in Casper. If you are thinking about porcelain veneers, professional teeth whitening, or other services that can enhance the appearance of your pearly whites, she'll be happy to help you.
Follow-Up Visits for a Healthy, Beautiful Smile
During your free appointment, we hope you'll schedule your next trip to our office, whether it is for another exam in six months or you want to have some other work done sooner than that. Although your subsequent visits will not be free, you can rest assured that Dr. Prach and our team want to make your dental dollars stretch as far as possible. We'll always be upfront about the cost of treatment, and we won't try to pressure you into getting services that aren't necessary for your oral health. We can even file insurance claims for you and help you understand and maximize your benefits.
We love to form long-term relationships with our patients, and we look forward to making you a part of our smiling family. Why not contact us today to schedule your free first appointment?
More About Dr. Prach
Dr. Erin Prach earned her dental degree from Colorado's School of Dental Medicine and opened the doors of her practice in 2015. Since then, she has continued her education and refined her skills in various areas of dentistry. She even went on a mission trip to Guatemala, where she studied oral surgery. She derives great satisfaction from helping her patients to achieve healthy, beautiful, and confident smiles.