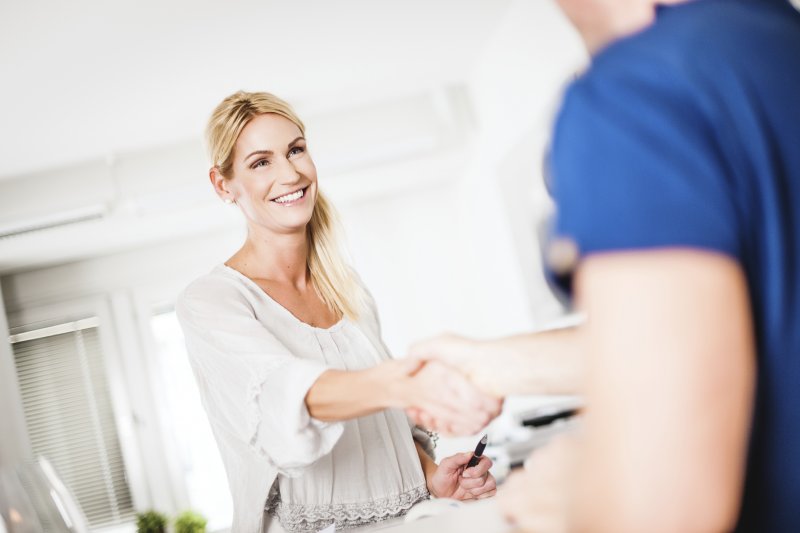 Now that 2019 is just around the corner, there couldn't be a better time to get your oral health checked out and your routine dental exams and cleanings scheduled for the new year. If you have dental insurance, you're likely entitled to benefits that will expire at the end of December.
Furthermore, Dr. Prach wanted to highlight the practice's new location to prevent current patients from getting lost when they come back. Your dentist in Casper is excited to keep providing the exceptional care, both to patients new and old.
Learn About Our New Location!
Dr. Erin M. Prach and her team only want to provide the community the best dental care possible. As we enter 2019, we want to make sure all of our current (as well as incoming) patients are aware of our new location. We are currently located at 130 N. Ash Street in Suite 202 just off of Hwy 20. Here is our updated Google page to make finding our office easier.
Make Oral Health Your New Year's Resolution
We hope that as our patients and their families enter the new year, you take your oral health into careful consideration. After all, it's your teeth and gums that make it easy to perform daily everyday tasks like chewing, smiling and speaking. Having poor oral health only makes all of these more difficult to perform. If you don't want to experience tooth pain or tender gums while eating, you'll need to make sure you're brushing and flossing enough as well as using the right oral care products.
Furthermore, oral health has become increasingly connected to overall health by dentists all over the country. New research has shown that having tooth decay and gum disease only puts you at higher risk of other conditions, including cardiovascular disease, diabetes, stroke and cancer.
If your goal is to improve your overall health for 2019, committing to a strict oral care routine is a great and easy place to start. Your at-home routine should consist of:
Brushing twice daily with fluoridated toothpaste
Brushing for two minutes at a time
Flossing at least once daily
Optional: use a fluoridated mouth rinse twice a day for extra protection
Maximize Your Dental Benefits Today!
Now that the new year is almost here, your dental insurance benefits will be resetting. Most dental plans cover a majority of the cost for preventive treatments like exams, cleanings and X-rays because it shows that you're taking the initiative to maintain good oral health. Plus, by scheduling now, you avoid running into scheduling issues later in the year. If you have a family, now is the perfect time to get your children scheduled before their holiday break ends.
These preventive treatments are essentially the only ones you need when visiting our practice. As long as you have these completed and practice routine at-home care, you prevent the majority of dental conditions. Just make sure to speak with your insurance company directly to confirm which benefits you have left before coming to our office. We hope to see you soon!
About the Author
Dr. Erin M. Prach earned her dental degree from the University of Colorado's School of Dental Medicine. While her and her team have moved to a new location, you can expect the same standard of care you're used to. If you're new to the practice or need help with directions, contact her office directly or visit her website.