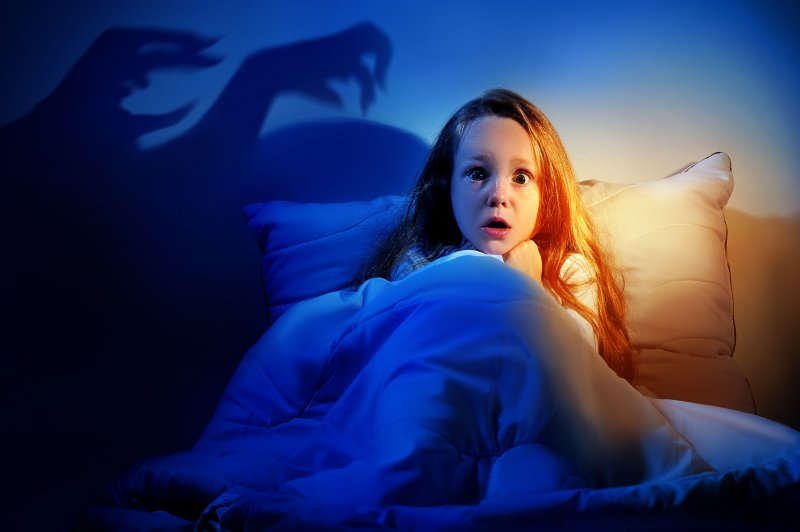 Are you waking suddenly throughout the night to your child screaming and rolling around in their bed? Do you attempt to wake them only to realize it's proving more difficult than you'd expect? It might be that they are having a night terror. This inherited disorder can be caused due to different factors, but if you also notice that they are having difficulty breathing, it may be that they are suffering from a sleep disorder – a common cause of night terrors in children. To help your child breathe better and no longer fear going to sleep at night, find out how HealthyStart in Casper can be a game-changer for you and your family.
What Are Night Terrors?
When a child enters a deep sleep state and is having dreams that cause them to experience difficulty waking up, this is what is known as a night terror. Children who have this disorder often scream, get out of bed, or thrash around. As an adult, witnessing your son or daughter have a night terror may be scary or disturbing, but take comfort in knowing they are virtually harmless.
It is highly likely that your child may never remember their dream, which makes this type of disorder much different than a traditional nightmare experience.
What Causes Them to Occur for Children?
The most common reason that night terrors occur in children is that it is inherited. If you or the child's other parent had this disorder as a kid, it increases the risk of your little one also having them. Typically, they go away before or by the age of 12.
However, if this is not the case for your child, it may be possible that the night terrors are the result of a sleep disorder such as obstructive sleep apnea (OSA), which prevents the brain from receiving adequate oxygen while asleep. This is most often the case if these dreams are recurring.
What is HealthyStart™ and How Can it Help?
HealthyStart™ is used by many dentists throughout the country to help children suffering from Sleep Disordered Breathing (SDB). These oral appliances are designed to influence the growth and development of a child's jaw and teeth.
If your child is susceptible to night terrors, the HealthyStart™ system can be used to curb symptoms and episodes, allowing your child to not only breathe easier but rest more peacefully. The custom-made appliances work to reposition the tongue, jaw, and teeth so they more properly align and enable their airway to remain open throughout the night while asleep.
Although night terrors may go away by the time your child is a pre-teen, the effects of SDB can carry well into adulthood. This is why it is important to begin the HealthyStart™ program sooner rather than later.
If you believe your child is suffering from night terrors and is also having difficulty breathing while sleeping, talk to your dentist as soon as possible. The earlier treatment begins, the more rest you and your child will receive at night.
About the Author
Dr. Erin Prach completed her studies at Eastern Washington University and the University of Colorado's School of Dental Medicine. In addition, she studied oral surgery on a mission trip to Guatemala. Her years of education and training led her to open her own practice in 2015. Not only does she treat adults, but she also cares for the youngest smiles. With Dr. Prach, it's not just about healthy teeth and gums but instead achieving greater well-being for the mouth, body, and mind. Through the HealthyStart™ system, she can address the needs of children suffering from Sleep Disordered Breathing (SDB) and even night terrors. To learn more, contact us via the website or call (307) 337-4770.