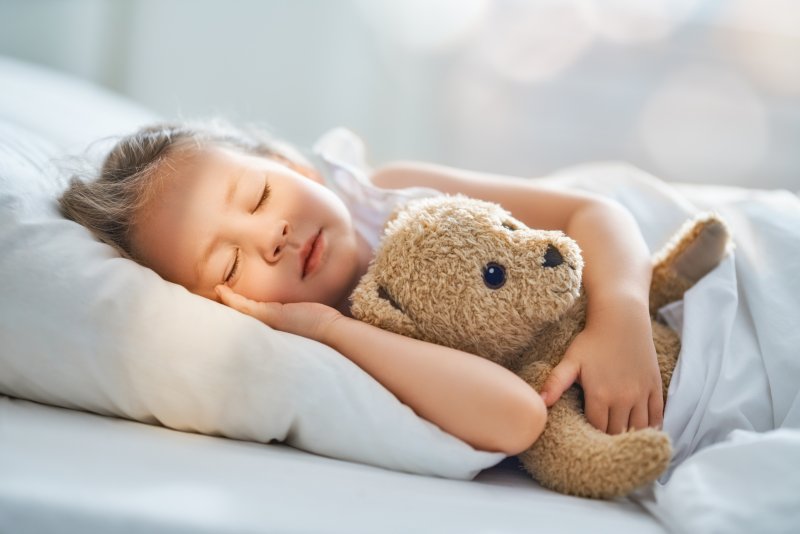 Worried your child isn't getting the right amount of sleep each night? This is a common concern shared by most parents but finding out how to fix it isn't always easy. From establishing early bedtimes and creating an environment that is calming and relaxed to repeatedly saying, "Go back to bed" at least 10 times every evening, it may feel as if there is no hope when it comes to ensuring your child gets the appropriate amount of rest. Luckily, there is a program that is designed to help your little one when it comes to sleep – HealthyStart in Casper. To learn more about this unique program, spend some time reading the following article and get the answers you need to help your child become more well-rested.
The Sleeping Child: How Much is Enough?
According to the American Academy of Sleep Medicine (AASM), each developmental stage a child goes through will lead them to experience less and less sleep. Currently, the recommended number of hours a child should sleep are:
Infants (ages 4-12 months): 12-16 hours
Toddlers (ages 1-2 years): 11-14 hours
Young Children (ages 3-5): 10-13 hours
Older Children (ages 6-12): 9-12 hours
Teenagers (ages 13-18): 8-10 hours
Why is Adequate Sleep Important to a Growing Child?
As an adult, you may be accustomed to getting only 7 or 8 hours of sleep every night; however, children need additional rest to ensure proper health and development.
In a recent study performed by the Pediatric Consensus Panel, which consists of 13 sleep experts as well as a fellow of the AASM, the amount of sleep a child achieves is directly related to their general, mental, developmental, cardiovascular, and metabolic health, as well as how well their immune system functions and overall human performance.
Should you find that your child is not getting enough sleep, they may begin to experience many adverse effects, such as:
Obesity
Hypertension
Diabetes
Mental health issues
However, if your child does manage to sleep the recommended number of hours in a single day, not only will they experience greater mental and physical health, but their ability to retain information and maintain a better quality of life is significantly increased. This is great news for parents looking for ways to help their children perform better in school.
How Can You Help Your Child?
Is it difficult to get a rambunctious 5-year-old to calm down long enough to fall asleep? Yes. Is it impossible? No. If you want to learn how you can help your child get a better night's rest, consider the following tips:
Talk to a children's dentist in Casper about the HealthyStart™ program. If your child is suffering from sleep disordered breathing (SBD), it could be the reason for their inability to get adequate rest. By providing your child with a custom-made oral appliance, they will begin to sleep better and ultimately, improve their quality of life.
Have your child wear socks to bed to keep them warm. This can help speed up the process of falling asleep.
Set an alarm clock to signal when it is time for your child to go to bed.
Invest in blackout curtains or simply make sure their room is dark when preparing to go to sleep. Even the smallest light can keep them awake.
Make sure your child is getting enough physical activity throughout the day.
Don't let your little one take a nap when it's close to bedtime.
By employing these tips and talking with your child's dentist, you will begin to notice a positive difference in the way your child functions on daily basis.
About the Author
Dr. Erin Prach completed her studies at Eastern Washington University and the University of Colorado's School of Dental Medicine. Also, she studied oral surgery on a mission trip to Guatemala. Her years of education and training led her to open her practice in 2015. Not only does she treat adults, but she also cares for the youngest smiles. With Dr. Prach, it's not just about healthy teeth and gums but instead achieving greater well-being for the mouth, body, and mind. Through the HealthyStart™ system, she can address the needs of children suffering from Sleep Disordered Breathing (SDB) and even night terrors. To learn more, contact us via the website or call (307) 337-4770.