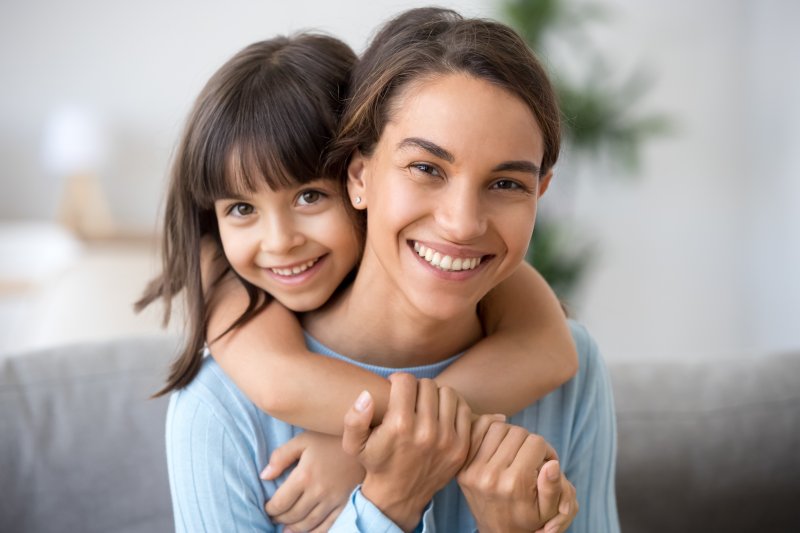 Is your child having difficulty breathing at night? Are they dealing with problem areas of the smile that could lead to orthodontic treatment in the future? If you answered "yes" to either of these questions, you might consider looking at ways in which you can help your child improve their sleep and avoid years spent in braces. But with so many possible solutions, how do you know which one to choose? Before you simply pick the first one you find, consider why HealthyStart™ in Casper is the better alternative for your little one.
What Sets HealthyStart™ Apart from Alternative Solutions?
As a system that is designed to help children sleep better and avoid unnecessary orthodontics in the future, HealthyStart™ gets to the root cause of the problem instead of just addressing the symptoms. Far too many programs and similar products only offer a solution that helps alleviate the problems but ultimately does not "fix" it. As a parent who wants to see their child perform better in school, avoid unnecessary disruptions while asleep, and achieve a healthier, fully functioning smile, HealthyStart™ is the only way to go.
So how does it set itself apart? Here's how:
It's a Permanent Solution
When started early on in your child's life, HealthyStart™ works as a permanent solution to treat their jaw and teeth while, in turn, also improving their sleep, behavior, and other identifiable symptoms (i.e. bedwetting, ADD/ADHD, snoring).
It Goes Beyond Simply Treating the Symptoms
Instead of just helping your child not to snore while they sleep, these oral appliances are designed to expand and develop their airway so that by the time they enter into adulthood, they will be less likely to experience long-term health issues and ultimately have a better quality of life.
It Can Eliminate the Need for Medical Prescriptions
While some children receive prescription medications for ADD/ADHD, depression, anxiety, or other behavioral/emotional problems, the oral appliances used with the HealthyStart™ system are capable of making a dramatic impact, often leading to children either decreasing the amount of prescription medication taken or coming off it completely.
It's Customized to Your Child's Smile
When starting the HealthyStart™ program, a children's dentist in Casper will take impressions of your child's smile to ensure the customized device properly fits within their mouth and performs its primary functions. While each appliance is primarily worn while your child is asleep at night, they are reaping the benefits of positive results that will correct dental problems and decrease the likeliness of a future filled with health-related complications and emotional/behavioral issues.
The early your child begins the HealthyStart™ program, the greater their chances are of achieved improved overall health as they grow. No one wants to spend unnecessary amounts of money on braces or complex treatments to combat sleep disordered breathing, so if you are looking to make some changes to improve your child's sleep patterns and smile, don't be afraid to talk to their dentist.
About the Author
Dr. Erin Prach completed her studies at Eastern Washington University and the University of Colorado's School of Dental Medicine. Also, she studied oral surgery on a mission trip to Guatemala. Her years of education and training led her to open her practice in 2015. Not only does she treat adults, but she also cares for the youngest smiles. With Dr. Prach, it's not just about healthy teeth and gums but instead achieving greater well-being for the mouth, body, and mind. Through the HealthyStart™ system, she can address the needs of children suffering from Sleep Disordered Breathing (SDB) and even night terrors. To learn more, contact us via the website or call (307) 337-4770.