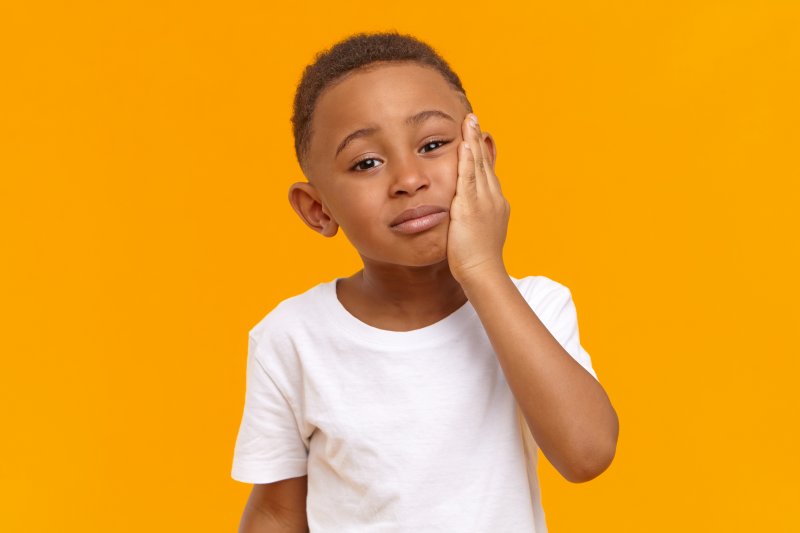 Unsure why your child is complaining of chronic jaw pain? Do they experience severe headaches or ear pain? Maybe you've noticed them having difficulty chewing or biting down when eating? These and other common symptoms are clear indicators that your child is dealing with temporomandibular joint disorder (TMD). While it is unpleasant for your little one and certainly for you as a parent having to witness this level of discomfort, there are ways to treat children's TMD. Let a local expert explain what you should look for and how to help your child achieve relief from the pain.
What Causes TMD?
Much like adults, children have facial joints on both sides of their jaw known as temporomandibular joints. When functioning normally, they can move their mouth freely with no issues. However, if these become inflamed for any reason, it can lead to increased pain and problems with opening and closing the mouth. As a result, a doctor will likely diagnose them with TMD after a full examination of their oral cavity and facial structure.
The most common causes for TMD include:
Stress (often brought on by school, peers)
Bruxism (teeth grinding), which causes the teeth to grind against each other while the child is asleep and potentially result in a change in their bite
Trauma to the jaw or face
Arthritis
Poorly aligned bite
What Are the Signs and Symptoms?
Knowing if your child has TMD isn't always easy. The signs may not appear so clearly in the beginning; however, should your child complain of any of the following symptoms or you begin to notice a change in the way they're acting, eating, or feeling, it's time to seek help:
Chronic jaw pain or discomfort in the neck, shoulders, facial muscles, jaw joints, or around the ear
Increased pain when talking, chewing, or yawning
A jaw that clicks, pops, or presents a grating sound when opening or closing
Your child has difficulty eating or biting
They experience frequent headaches, dizziness, or have a ringing in the ears
They have what is known as lockjaw
How Can Your Child's Dentist Help?
When scheduling an appointment for your little one to see a children's dentist in Casper, you can expect for them to perform an exam, review dental X-Rays, and offer various recommendations for treatment. One of the most popular is HealthyStart. This unique system uses oral appliances to move and shift your child's jaw and teeth so that bite problems do not persist.
Because TMD directly affects the jaw joints, a customized device can help to realign this particular facial structure as well as their teeth to effectively stop the development of a poorly aligned bite. In turn, this can reduce their chances of potentially needing orthodontics in the future or oral surgery.
By investing in HealthyStart in Casper, you can ensure your child's teeth, jaw, and oral function work cohesively together, allowing them to eat, chew, and speak without feeling any pain or discomfort. Not only will this improve their oral and overall health, but it will also give them the confidence they need to perform well in school and among their peers when engaging in extracurricular activities.
Chronic jaw pain no longer needs to be a way of life for your child. With HealthyStart, you can put them on a path to improved oral health, enhanced aesthetics, and greater confidence.
About the Author
Dr. Erin Prach completed her studies at Eastern Washington University and the University of Colorado's School of Dental Medicine. Also, she studied oral surgery on a mission trip to Guatemala. Her years of education and training led her to open her practice in 2015. Not only does she treat adults, but she also cares for the youngest smiles. With Dr. Prach, it's not just about healthy teeth and gums but instead achieving greater well-being for the mouth, body, and mind. Through the HealthyStart™ system, she can address the needs of children suffering from Sleep Disordered Breathing (SDB). To learn more, contact us via the website or call (307) 337-4770.