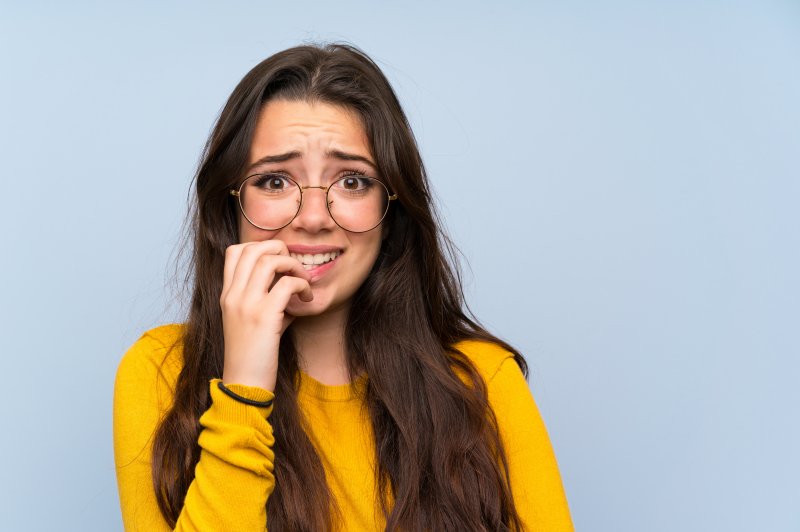 It's officially October, which means Halloween will be here before we know it! Most people look forward to all the spooky yet fun activities, like going to haunted houses or watching horror movies. However, there's one thing that deeply frightens people year-round – root canals. Did you know that people are more scared of the dental procedure than spiders, snakes, and sharks? Fortunately, there are many ways you can avoid getting one! Read on to learn how utilizing your preventive coverage can keep your smile healthy.
Why Is Preventive Dental Care Important?
Everyone knows that brushing and flossing are crucial to prevent oral health problems. However, taking good care of your teeth requires more than that. You must also visit your dentist regularly for preventive dentistry services. They're an essential part of maintaining good oral health because they allow your dentist to identify, treat, or prevent any issues that could become severe complications down the line.
These preventive services typically include:
Routine oral examinations (usually every six months)
Professional teeth cleaning
Regular X-rays
Does Dental Insurance Cover Preventive Dental Services?
The good news is most dental plans offer preventive coverage! Depending on your specific plan, the services may be covered 100%. These include oral examinations, professional teeth cleanings, and routine X-rays. Since preventive dental care is essential to oral and overall health, most insurance plans will cover it. However, make sure you review the details of your coverage as there might be limits on how many services you can get each year.
How to Avoid Needing Root Canal Treatment
One of the best ways to avoid needing a root canal is by utilizing your preventive coverage. Your dentist will do everything possible to keep your oral health in excellent shape! But aside from that, here are other steps you can take to prevent needing one:
Practice Good Oral Hygiene
If you want to avoid a root canal, you must practice proper at-home dental care. Make sure you're brushing your teeth twice a day for two minutes a time using a soft-bristled toothbrush and fluoride toothpaste. Don't forget to floss daily as well! It's essential to eliminate plaque and bacteria from the small areas in your mouth that brushing can't get.
Avoid Hard Candy and Lollipops
After trick-or-treating, sort through your candy and get rid of all the hard, chewy, and sticky candies – they're the worst ones for your teeth! Biting down on hard candy can easily result in broken, chipped, or cracked teeth.
Protect Against Oral Injuries
Are you active in sports? Make sure you wear a mouthguard every time you play. One blow to the face can easily result in knocked-out teeth, fractured roots, and cut lips. A mouthguard can help you prevent these accidents!
Eat Healthy Foods
Although you might want to devour all your Halloween candy in one sitting, limit yourself and only consume sweets in moderation. Stick to a healthy diet full of foods that meet all your nutritional needs, like whole grains, fruits, vegetables, lean meats, and dairy. You'll feel less tempted to reach into your bucket of treats for a snack!
If you're afraid of needing a root canal, follow the tips outlined above to maintain a healthy smile. Taking good care of your pearly whites will ensure you can enjoy them for a lifetime!
About the Author
Dr. Erin M. Prach completed her dental education at the University of Colorado's School of Dental Medicine. Since then, she has attended numerous hours of continuing education courses to refine her skill set and provide patients with the best treatment possible. Dr. Prach is passionate about educating her patients to help them make informed and confident decisions about their oral health. For more tips to avoid a root canal or for questions about what your dental insurance covers, visit our website or call (307) 337-4770.