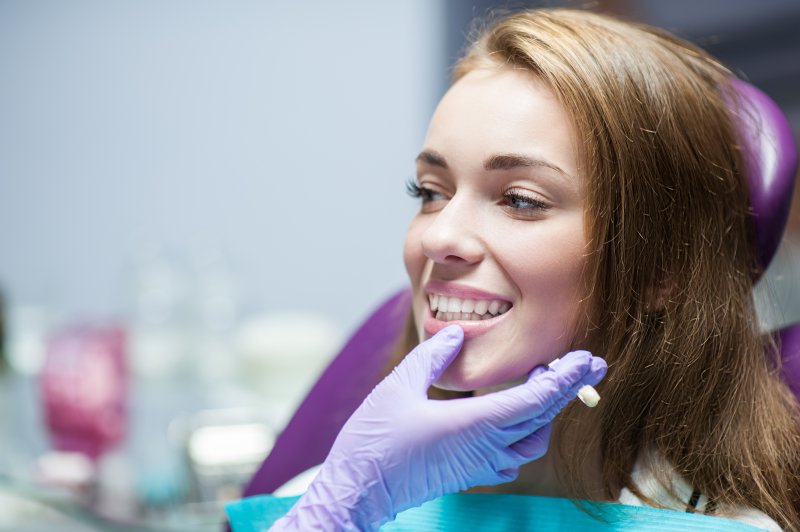 It's easy to take a healthy smile for granted until there's a problem. Once you're in pain or have a malfunctioning tooth, all you can think about is finding a solution to get your grin back to normal. Well, dental crowns are an excellent way to address damaged or decayed teeth! But if you've never gotten one before, you might be tempted to put off scheduling that appointment. Read on to learn how getting it done before the year ends can not only help you maintain good oral health, but save you money as well.
The Importance of Dental Crowns
When a tooth is damaged or decayed beyond the repair of a standard filling, your dentist in Casper will likely recommend a dental crown. It's the ideal solution when injury or extensive decay has compromised a tooth's structure. A crown is designed to fully encase a single tooth, restoring its function, and protecting it from chewing forces. It helps keep harmful bacteria out to prevent further breakdown. The restoration will not only improve your oral health but the appearance of your smile as well. Even though some oral health problems can be solved with alternatives, others make a dental crown unavoidable.
What Happens If You Choose Not to Get a Dental Crown?
Are you thinking about putting off your dental crown procedure out of fear or because you want to save money? You might want to think again, especially if your dentist recommended it. Postponing the treatment will only increase your chances of needing more extensive and costly dental work down the line. Let's take a look at a few other things that can happen if you choose not to get one.
Increased exposure to harmful bacteria. If you leave your weakened tooth unprotected, bacteria can penetrate deeper into it and cause further decay or a painful infection.
Further breakdown. Without a dental crown, your tooth is at risk of further breakdown. If the damage worsens, your only remaining options to address your tooth would be a root canal or extraction.
Mouth tissue irritation. Sometimes, damage can leave a tooth with rough or broken surfaces. That can cause you to develop sores and irritation in your mouth.
Why You Should Get a Crown You Need Before the Year Ends
If you have dental insurance, getting a crown you need before the year ends can save you plenty of money down the line. Even though every dental insurance plan is different, most operate on a calendar-year basis, meaning any benefits left unused by the end of the year will expire. Therefore, it's a good idea to schedule any outstanding dental work (like a crown) as soon as possible. If you've already met your deductible and haven't hit your annual maximum, you can reduce your out-of-pocket expenses significantly!
Did your dentist in Casper say you needed a dental crown? Schedule your procedure before the year ends. That way, you can make the most out of your benefits while you still can and walk into the new year with a healthier smile!
About the Author
Dr. Erin M. Prach is passionate about giving every patient the exceptional, individually tailored, and high-quality dental care they deserve. Since graduating from the University of Colorado's School of Dental Medicine, she has taken numerous hours of continuing education courses to grow and refine her skill set. If you need help understanding your dental insurance, Dr. Prach and her team are more than happy to help. Visit our website or call (307) 337-4770 to make an appointment.