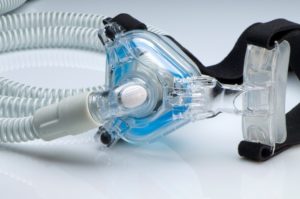 If you have sleep apnea in Casper, you rely on your CPAP machine to keep your airways open to ensure you don't stop breathing throughout the night. While there are many brands on the market, Philips is a trusted source of quality CPAPs. Unfortunately, certain machines are being recalled. Don't lose sleep at night worrying about a faulty machine or going without any treatment. An oral appliance can be the solution you need to sleep peacefully.
Recall of Philips Respironics CPAP Machines
2 million people in the United States have been affected by the recalls of popular BiPAP and CPAP machines made by Philips Respironics. Chemicals within the foam of the machine could break down over time, leading to serious health issues. If you use one of the recalled models, you could be inhaling cancer-causing chemicals every night.
The foam is designed to reduce the vibrations and sounds emitted by the machine; however, Philips says it can break down into small particles that can lead to short-term and long-term health problems. Philips will replace or repair recalled devices within one year.
In the meantime, you're left with the decision to stop your sleep apnea treatment in Casper or continue using the harmful machine. You have another option. You might be a candidate for oral appliance therapy.
Treating Sleep Apnea with an Oral Appliance
An oral appliance is a custom-fitted device that looks like an athletic mouthguard, but it serves a different purpose. It repositions the lower jaw forward to keep the tissues in the back of the mouth from blocking the airway. Besides treating chronic snoring, an oral appliance is an effective treatment for mild-to-moderate cases of obstructive sleep apnea.
When compared to a traditional CPAP machine, an oral appliance is a tried-and-proven method to significantly reduce interruptions in breathing. By choosing the CPAP alternative in Casper, you'll enjoy many benefits, including:
Comfortable and quiet for easy plan compliance.
Convenient, portable, and discreet.
Easy maintenance and care.
Doesn't restrict sleep movements.
Custom-fit for your exact needs.
High-quality, durable materials.
Affordable and reliable solution.
It can take a couple of weeks to get used to wearing the oral appliance; however, you may notice an improvement in your sleep apnea symptoms after the first night. When used according to your treatment plan, oral appliances are supported as a safe alternative to CPAP machines by the FDA and the American Academy of Sleep Medicine.
Sleep Soundly Tonight
Don't let anxiety about your CPAP keep you tossing and turning at night. Your sleep dentist in Casper has the alternative you need to keep your airways open without the threat of inhaling cancerous chemicals.
About Dr. Erin M. Prach
Dr. Prach earned her dental degree from the University of Colorado's School of Dental Medicine. She continued her training in oral surgery while on a mission trip to Guatemala. Besides oral surgery, Dr. Prach provides other advanced services, like sleep apnea therapy. If you're ready to switch to an oral appliance, contact our office today to schedule your consultation.