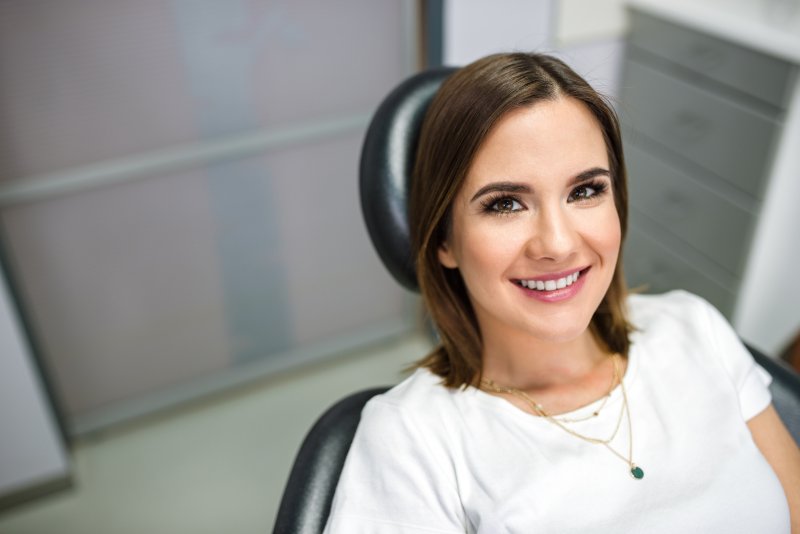 When it comes to the health of your smile, brushing twice per day and flossing once every night is key to preventing cavities. Children are often given dental sealants during biannual visits to provide them with extra protection against tooth decay. But what about adults? Can they have their teeth sealed, too? Read on to learn more about this treatment as well as three benefits of dental sealants for adults.
What are Dental Sealants?
Dental sealants are a treatment that's used to help patients prevent tooth decay. They do this by creating a barrier, therefore protecting your tooth enamel from plaque and acids. To apply the sealant, the chewing surfaces of your teeth will be painted with tough plastic material. This seals the teeth so bacteria and food particles aren't able to stick to them as easily.
3 Benefits of Dental Sealants for Adults
Now that you know what dental sealants are and how they work, why should you consider getting them? A few noteworthy benefits of getting dental sealants include:
Combat aging – As you age, you're more likely to develop tooth decay. This is because your enamel wears away as you get older and the protective qualities of your teeth and gums decrease. Additionally, the biochemistry of your teeth and saliva changes throughout your life. Dental sealants for adults can help prevent oral health issues by strengthening your smile against decay. They are also incredibly safe and effective.
Enhance your appearance – Dental sealants for adults make brushing your teeth once in the morning and once at night much easier. They can also enhance your smile by lessening your risk of both tooth decay and staining. Less dental discoloration and plaque buildup means that your teeth will be whiter, healthier, and easier to feel confident in.
Decrease tooth decay – As previously mentioned, dental sealants are a great way to strengthen your teeth against decay. If you often struggle with keeping your smile healthy, you may want to speak with your dentist about dental sealants for adults. Not only with this improve the health of your smile, but it will also ultimately save you both time and money on having to get cavities filled in the future.
As you can see, there are may reasons why dental sealants for adults are a good idea. If you think that this treatment may be helpful for you, speak with your dentist about having your smile sealed to keep it looking lovely for years to come!
About the Practice
Dr. Erin M. Prach leads a team of Casper oral health professionals who strive to make patients feel comfortable, respected, and well cared for from the moment they enter their office. They offer treatments to help you prevent oral health issues, such as dental sealants for adults and children. With their help, you can keep your smile healthy and bright. To make an appointment with Dr. Erin M. Prach or for more information on dental sealants for adults, visit her website or call her office at (307) 337-4770.