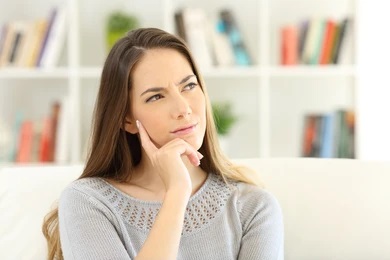 When it comes to root canals, pain is a common sign that you might need to get one. This discomfort is often caused by a severe tooth infection. During the procedure, your dentist will remove the nerves and damaged tissue of the tooth to keep the infection from spreading and stop the pain and discomfort. But what if you aren't in pain? Do you still need to have the tooth treated? Read on to learn whether or not people who aren't in pain can still receive root canal therapy.
5 Signs That You Might Need a Root Canal
Even though tooth pain is one of the most common signs that you may need root canal therapy, it isn't the only one. In fact, there are several other warning signs that you should look out for, including:
Sensitivity, particularly to hot or cold foods or beverages
A tooth that has chips or cracks in it
Serious, deep tooth decay
A discolored tooth
Swollen gums
Why Root Canals Aren't as Bad as You Think
Misinformation about root canal therapy spread online and through TV shows and movies has led many people to believe that it's incredibly painful. For this reason, root canal therapy is one of the most feared dental treatments out there. Fortunately, the procedure isn't nearly as bad as you may think. In fact, root canals are virtually painless.
Your dentist will numb your mouth before beginning the procedure to prevent you from feeling any discomfort. For patients who are particularly fearful, you can ask about dental sedation. This will keep you calm and comfortable throughout treatment.
Why You Shouldn't Put Off Treatment
Due to misinformation about treatment, some people may decide not to undergo root canal therapy. Though you may do this in hopes of the infection going away on its own, this will only make things worse. The longer you wait, the more likely the infection is to spread. The tooth may also die, which means that you'll need to have it extracted and replaced. Waiting is ultimately more damaging and more expensive than having the tooth treated as soon as possible.
Though pain and discomfort are common symptoms of a root canal, they aren't the only ones. If your dentist tells you that you need root canal therapy, make sure to get it as soon as possible to prevent complications and get your smile back on track!
About the Practice
If you live in the Casper area and are in need of exceptional dental health services, the office of Dr. Erin M. Prach is the place to be. She leads a team of compassionate, capable oral health professionals who take pride in making patient experiences as enjoyable and stress-free as possible. If you have a severely infected tooth, they perform root canal therapy to take away the pain and allow you to get back to loving your smile. Ready to make an appointment with Dr. Erin M. Prach or want more information on root canals? Visit her website or call (307) 337-4770.