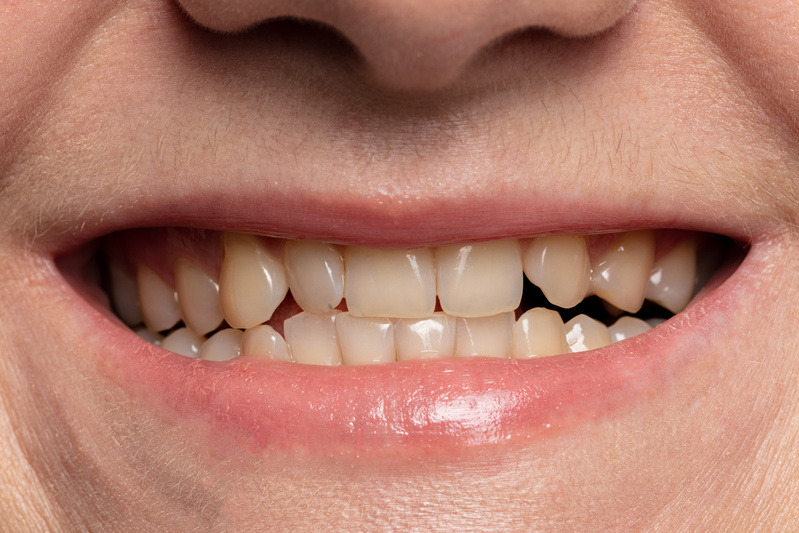 If you haven't already, there's a good chance you'll be going on a summer vacation soon. What with the recent heat, now is the perfect time for fun in the sun! However, you may want to deal with your yellow teeth first. You wouldn't want your trip photos to feature a discolored smile — that would make for unpleasant memories! Still, successful treatment depends on knowing the reason for your issue. Luckily, your Casper dentist can help you with that. Learn these causes and solutions to yellow teeth so your summer grin will shine bright!
Yellow Teeth Causes
Your teeth can yellow and stain over time for various reasons. Among them, the most common ones are:
Diet: Foods and drinks high in tannins — a kind of chemical compound — can stain teeth yellow. The better-known ones are berries, apples, grapes, wine, tea, and coffee. When tannins from such items get into tooth enamel, they can cause discoloration.
Poor Oral Hygiene: Poor oral hygiene is another contributor. As the resulting bacteria and plaque buildup erodes your enamel, it exposes yellowy layers underneath.
Smoking: Smoking can also lead to tooth stains. Tobacco products tend to have nicotine and tar, which seep into tooth enamel through tiny pores and leave them yellowy brown.
Yellow Teeth Solutions
You're ultimately better off avoiding yellow teeth in the first place. However, it's still possible to fix the discoloration through two methods: stain removal and stain hiding.
Stain Removal
As the name suggests, stain removal is when you or your dentist use unique products to whiten your teeth. Generally, it's recommended that you get professional teeth whitening instead of a store-bought kit.
Dentist-approved teeth whitening occurs either at home or in-office. In either case, though, it works by applying a gel to your teeth that bleach enamel white. In most cases, the result is that your smile becomes six-to-eight shades whiter.
Stain Hiding
On the other hand, stain hiding uses treatment to hide tooth stains from view. For instance, dental bonding covers yellow teeth with a white, tooth-colored resin to improve your smile. Meanwhile, porcelain veneers can hide stains underneath thin layers of ceramic.
While yellow teeth are unappealing, they aren't something you have to endure. Talk to your dentist about the causes and solutions above so your smile will be ready for summer fun!
About the Author
Dr. Erin Prach is a dentist based in Casper, WY, having earned her dental doctorate from the University of Colorado's School of Dental Medicine. Since her start several years ago, she's loved using her skills to help patients regain confidence in their oral health. That said, her offered services include preventive, cosmetic, and restorative dental treatments, as well as emergency dentistry. Dr. Prach currently practices at her self-titled clinic and can be reached at her website or by phone at (307)-337-4770.