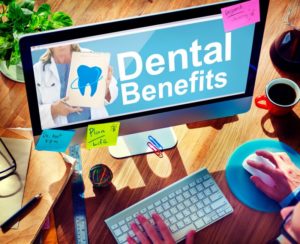 Many people become overwhelmed, frustrated, and stressed whenever it comes time to navigate their dental insurance and figure out what's covered and what isn't. Fortunately, with a good dental team by your side who knows what they're doing, much of this worry can be taken off of your plate. This is especially important if you're visiting them for a dental emergency, like a knocked-out tooth or painful toothache, and you require urgent treatment. Read on to learn three considerations when determining whether your plan will pay for your visit.
What Services Does Your Plan Cover?
It's hard to say exactly what your plan covers because each one is different—this is what can make navigating insurance so frustrating. However, most plans will cover the cost of one emergency dental visit a year. How much they'll pay out for your treatment will largely depend on what type of procedure you need. Typically, they'll cover 80 percent of the cost of simpler ones, like tooth-colored fillings, but for more extensive ones, like tooth extractions and prosthetics, they cover 50 percent of the cost.
Have You Met Your Annual Maximum & Deductible?
The first question you need to ask yourself is whether or not you've met your annual maximum and deductible. The deductible is the amount that dental insurance companies require you to pay out-of-pocket before covering treatments. This amount can typically range from $50-$150. If you haven't, you'll be required to at least pay this amount to receive your benefits.
If you've already received dental care this year, you'll want to also consider whether you've met your yearly maximum. This is the highest amount that your plan will pay-out for your services over the course of a year, or until your plan renews. If so, you may be required to pay for a portion or all of the services out-of-pocket.
What Type of Dental Insurance Do You Have?
The next big consideration is the type of plan you have and whether the provider you visit is in-network with your insurance company. There are two main types of dental insurance plans: HMO and PPO. HMOs require you to visit a select list of providers in order to receive coverage, while PPOs give you the option to visit a provider that's either in or out-of-network.
If you have an HMO plan, the only way you'll receive coverage is to visit an emergency dentist who accepts your plan. However, if you have a PPO plan, you'll be able to choose more freely. If you go with an in-network dentist, you'll be able to save more money since they're contracted with your dental insurance company.
The most important thing to keep in mind is that unlike money that's earned and spent, your smile can't replenish itself once permanent damage has taken place. That's why it's so important to invest in your oral health! If you encounter an accident that leaves you in need of an emergency dentist, take the leap of faith knowing that your dentist will treat you with your best interest and budget in-mind.
About the Author
Dr. Erin Prach has several years of experience working with patients who come to her with pain or a dental emergency on their hands. She stays up-to-date with the latest advancements in her field, including continuing education in oral surgery and sleep medicine, allowing her to treat patients in a wide variety of situations. She's also happy to schedule same-day emergency appointments and accept and maximize dental insurance. For questions or to schedule an urgent visit, go to her website or call 307-337-4770.